Thought you couldn't afford a facelift? Pattaya, in Thailand, may make you think twice.
There was a time when getting a facelift would make you the talk of the town. Those days are gone now because the society has come to learn and appreciate the benefits of a facelift. Among the reasons people seek out cosmetic surgery are self-esteem and health issues. A facelift is one of plastic surgery procedures that restores the vitality and youthfulness of your features. It targets wrinkles, aberrations, and lines on the face. There are several kinds of facelifts including mini-face lift and deep-plane face lift. The decision on which one to undertake is in your hands but your surgeon will advise you on what is best for you. However, you need to consider the clinics and doctor's facelift review. Pattaya is one of the major medical tourism destination for people seeking these services.
The best Pattaya facelift clinics offering low facelift prices include:
This clinic offers many treatments in cosmetic dermatology field. Many of them are minimally invasive and they take less time to complete. By the time the procedure is over, you will be feeling younger and more confident already.
DR.Nantapat Supapannachart established the clinic after her qualification as a cosmetic dermatologist. She is a member of many international medical associations including American Board of Laser Surgery, International Society of Dermatology, Ohio Medical Association and the American Academy of Dermatology. She has a team of highly qualified doctors who have been trained in the leading medical institutions in Europe, Thailand, and America.
Non-surgical face lifts are offered at Apex Profound Beauty Clinic for people who do not what to go under the knife for one reason or another. The non-surgical treatments under this category include Enerjet, Vectorlift, Thermage, and Ultratherapy. They take years off the face by eliminating fine lines and wrinkles. Revolutionary treatments are also offered to reduce acne marks and scars which mar your natural beauty. Advanced facials are also offered to even the skin tone and lighten your appearance which have greatly boosted the facelift review of this clinic.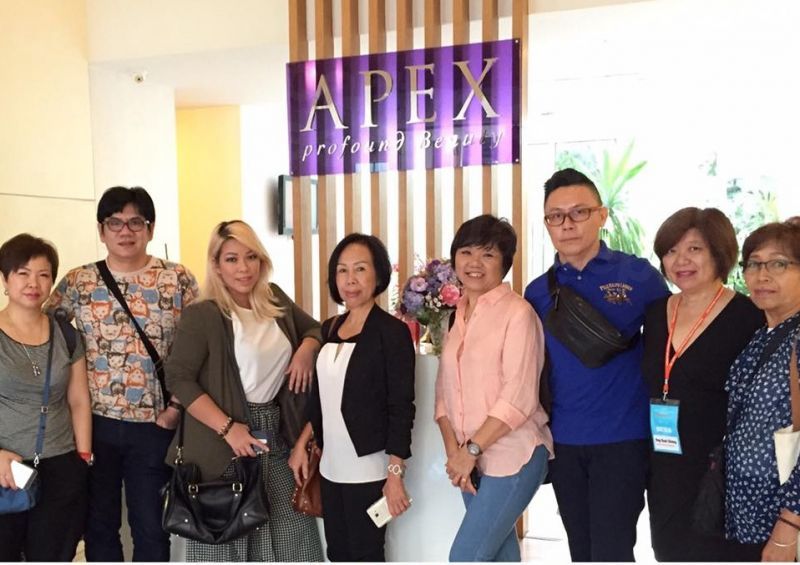 The reputation of Vplast clinic has is what draws clients from all corners of the world to get treated at this state-of-the-art medical facility. Many patients from Russia, UK, US, Australia and China get cosmetic and plastic surgery from this place. The clinic also offers outstanding post and pre-operative care as well as facelift before and after photos.
The Vplast clinic is situated on the Eastern Gulf Coast at Chonburi province. It was founded in 2001 and its reputation grows year by year. There are 8 qualified and licensed surgeons working full time at this clinic with the support of 30 professional staff members. Dr. Pichnsak Bunmas is the team leader. He is certified by the Thai Board of Plastic and Reconstructive Surgery.
The clinic has 20 fully furnished luxurious rooms which are equipped with the latest technology. All clients get to enjoy free shuttle services, water, Wifi, airport transfer, local calls and parking. To say Vplast clinic Pattaya branch is a home away from home is an understatement.
Prices for a face lift at Pattaya for medical tourists
A face lift costs as low as USD $ 1,836 in Pattaya( CAN $ 2368 AUD $2416 UK £ 1425) compared to AUD $6000 in Australia( USD $ 4557 UK £ 3537 CAN $ 5880)
The clinics mentioned above are the best you can get in the world offering high-quality services in Pattaya facelifts. Find out more and contact our Customer Care Team for further information.