Where can patients find the right facial liposuction clinics? Malaysia is the answer.
Looking for a great holiday destination with good-quality facial liposuction clinics? Malaysia could tick the box.
Malaysia's medical tourism industry has been booming in recent years and now clinics that specialize in aesthetics are becoming very popular among international medical tourists. This makes it easy to find good-quality procedures at affordable prices. Malaysia has medical facilities that are second- to-none because of the modern equipment and internationally trained surgeons that are performing the procedures.
Facial liposuction is cosmetic surgery that deals with the removal of unsightly fat deposits that have accumulated in isolated areas on the face and neck. The cause of these fat packets may be hereditary or due to the aging process. Nonetheless, having facial liposuction can help patients achieve a more defined and younger-looking face.
It is never easy to undergo any type of surgery, especially facial liposuction. Before and after photos, videos, and other information is available on the Medical Departures' website to help patients to make a decision about whether they should undertake facial liposuction. Reviews from previous patients are also available to assist this process.
You'll find plenty of good-quality facial liposuction clinics in Malaysia. One of the most respected and popular clinics is the Laco Aesthetic Clinic headed by Dr. Wee Chian Chuan, who got his Certification in Aesthetic Medicine from the United States. The clinic performs a wide range of extensive non-surgical and surgical procedures to local and international patients. Most of these non-surgical dermatological treatments are recommended to defy the signs of ageing and minimize the patient's skin problems.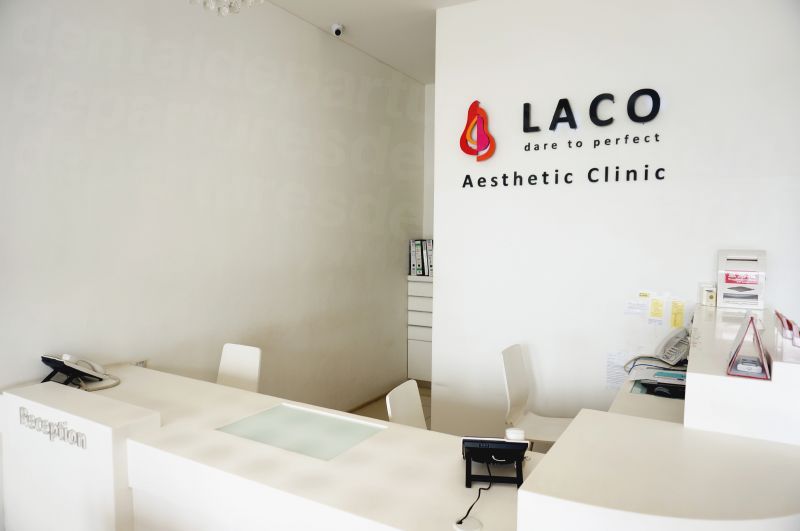 Patients not wanting to have invasive surgery can be treated with Laser therapies. Among these treatments are:
The gentle YAG laser to stimulate collagen production
Switch Nd-Yag lasers for treating age spots, scars, tattoo removal, warts and sun-damaged skin
RF lasers as an alternative to facelift surgery as it tightens loose and sagging skin in the forehead, eyes, cheeks, mouth, jowls, jaw, neck and chin.
Other procedures offered by the clinic include:
Breast Surgery (implants, injections, reductions)
Eye Surgery (eye bag removal, double eyelids)
Face Surgery (implants, lifts, fat transfers)
Pricing is always the number one concern for most patients who are planning any appointment overseas. To demonstrate the fantastic facial liposuction costs the following table comparing prices in Malaysia against other countries.
INTERNATIONAL PRICES VS. MALAYSIA PRICE.
PROCEDURE

AUD$

NZD$

US$

COMPARISON

FACIAL LIPOSUCTION

$ 11,200.00

$ 11,439.00

$ 8,500.00

INTERNATIONAL

$ 2,637.00

$ 2,826.00

$ 2,100.00

MALAYSIA

23.50%

24.70%

24.70%

% PATIENTS PAY
Remember the effects of most cosmetic surgeries are irreversible so it is wise to carefully choose the right facial liposuction clinics. Malaysia has shown significant progress in medical care so international patients are sure to get the same level of medical care they get from their home country and perhaps much more.