If you are considering cosmetic or aesthetic surgery abroad you may want to consider Phuket plastic surgery clinics. List your basic requirements as a starting point, and then check out the Medical Departures' site to find the most suitable clinic and surgeon for you.
Plastic surgery in Thailand is undeniably a good option if you are looking for good-quality as well as affordability - it is a renowned center for medical tourists, offering visitors all the amenities they could wish for and a variety of locations to suit all tastes.
Some undeniable facts about getting plastic surgery done in Phuket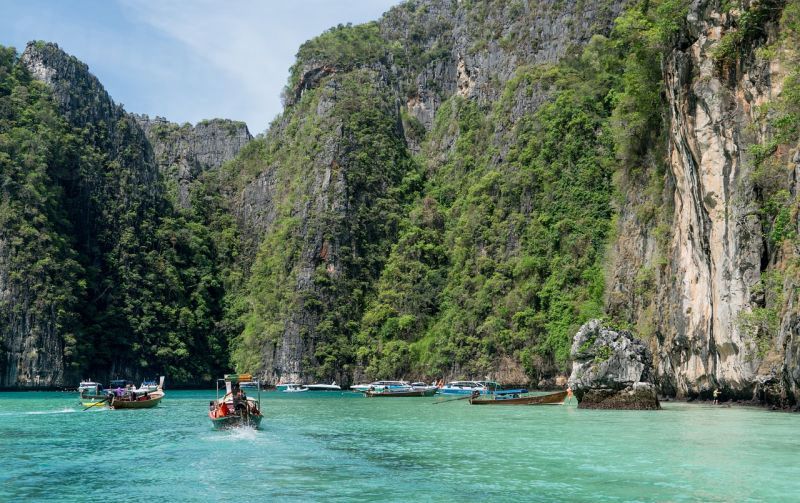 It is true that plastic surgery in Phuket is reasonably priced and affordable. It is true that a majority of doctors are well qualified and professional. It is true that a large number of clinics and medical centers offering plastic surgery are well appointed and have high quality facilities. It is also true that you can find cheap airfares, visas are usually not problematic and you can enjoy a holiday at the same time.
But it is also true that all people do not always have great experiences with plastic surgery and that is why you can read some bad experiences on the internet. This is true in any part of the world, even in developed countries. If you get plastic surgery in Phuket you are not covered by the laws prevailing in your own country that may give you a modicum of protection if you were to go to a court of law. That is because in western countries doctors have to pay hefty malpractice insurance premiums and these costs are passed on to the patients. However, you are pretty much on your own in Thailand and that is all the more reason that you should put your research before undergoing the procedure in place.
Well known plastic surgery clinics in Phuket
The Phuket plastic surgery clinics list that you make will have some well known plastic surgery clinics' names and these names will come up repeatedly in your internet searches. These clinics include:
Bangkok Hospital Phuket

Phuket Plastic Surgery Institute (PPSI)

Jungceylon Plastic Surgery

Radiant Medical Phuket

Tanaporn Clinic Phuket

Apex Profound Beauty Clinic

Pan Clinic Phuket Naka

Thanyapura Health and Sports Resort
All these clinics have excellent facilities and have well trained and qualified doctors, either affiliated to local Thai boards or international ones.
Prices of plastic surgeries in Phuket
When you compare Phuket plastic surgery prices with those prevailing in your home country, you will be pleasantly surprised to see how much you will save. For instance breast implant will cost AU$15,300 (NZD16,620, £8,897, €10,556, US$11,500, CAD15,777) in western countries. In Phuket you will pay an average of around AU$6,650 (NZD7,225, £3,868, €4,590 US$5,000, CAD6,860) for the same procedure and the price will vary marginally among different hospitals.
Though prices of course play an important role in your decision about going to Phuket, reviews from previous patients should go toward your research. Going through independent forums and websites will enable you to make an informed decision about choosing a suitable clinic that matches up with your Phuket plastic surgery clinics list, and if you need any further information, just get in touch with the Medical Departures' Customer Care Team, who are always happy to help.