Although we search online for medical and cosmetic clinics across the world to find the best prices, sometimes we forget to focus on the surgeons. Johor, Malaysia, is a rapidly-growing cosmetic tourism destination and the ideal place for those seeking high-quality, low-cost Botox and cosmetic treatments. When you want to find an expert Botox doctor, Johor has some of the best, so please read below before you make any choices.
Searching Abroad for Botox Specialists
Are people really searching abroad for medical and cosmetic treatments? Yes, they are. When you think about it, it's the most common-sense decision you will ever make. South-East-Asia is becoming the epicenter of a fast-evolving cosmetic and medical holiday tourism scene that is changing the way we think about paying for our treatments. When you are seeking an affordable yet expert Botox doctor, Johor, Malaysia makes perfect sense.
Did you know that across the board for cosmetic treatments that Malaysia is on average 60% less than in Australia, New Zealand, American and Western Europe? It's a true story! For Botox itself, the price difference is 60% less than Australia and America where it will cost you approximately USD $15 and AUD $20 per unit. In Malaysia, the average price of Botox per unit is approximately USD $6. As you can see, this is why so many people are heading to SE-Asia for their cosmetic treatments. These price differences are across the board, so please explore a little more with Medical Departures.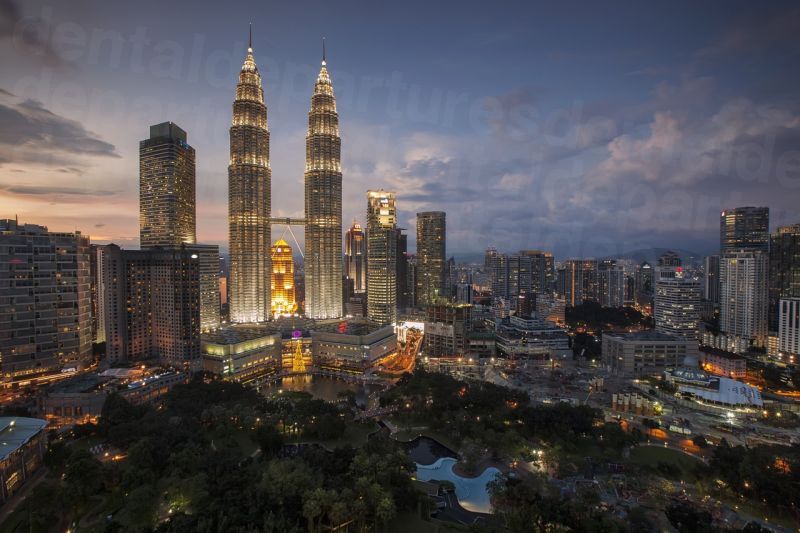 Best Botox Doctor in Johor
This all brings us round to the question: Who is the best Botox doctor in Johor, Malaysia? Without a shadow of a doubt, one of the top-ranked Botox doctors Johor has to offer is Dr. Terrance Teoh . Specializing in cosmetic surgery, alongside being an expert on aesthetic medicine, Dr. Terrance is a legend in Johor, and is widely accepted as one of the best cosmetic surgeons in Malaysia as a whole.
His practice has staff that speak Malay, Japanese and English, which appeals to a wide range of international clientele from the four corners of the globe. His establishment is comfortable, friendly and relaxing. Their consultation service will ensure you receive the exact treatments and Botox injections that will suit your individual needs. Although Johor might not be the epicenter for medical and cosmetic treatments in Malaysia, when it comes to Botox, Dr. Terrace is a true superstar.
In terms of price, quality, privacy and convenience, Dr. Terrace Teoh's aesthetic clinic is one of the best you will find. Not only do they have highly-trained staff that speak multiple languages, but also know how to treat Aussies, Kiwis and Europeans.
If you are looking for the best Botox doctor Johur has to offer, Dr. Terrace is your man. Our reviews at Medical Departures show that his cosmetic practice is the most trusted, reliable and affordable in the city. If you are thinking of making that special journey from Australia or New Zealand, don't delay, because who knows how long these prices will remain so low.