Using reviews online has become essential for consumers who need to find the most honest and authentic information. As with any business or industry, having quality marketing spiel is one thing, but having favorable online reviews is worth way more. The medical and cosmetic treatment scene in Malaysia offers some unbeatable breast implant bargains at this moment in time. Let us show you how to find quality clinics with a breast implants review in Malaysia.
Online Reviews for Consumers
It doesn't matter whether you are buying a small product or something more expensive and valuable such as dental, medical and cosmetic treatments, because everyone wants a great deal and doesn't want to be ripped off. Being ripped off in the cosmetic treatment industry can literally cost you thousands of dollars, so it's important to do your research from the start.
Using a breast implants review in Malaysia is a good place to start if you want to save thousands of dollars on said treatments. Did you know that breast implant treatments in Malaysia will cost you approximately 65% cheaper than in Australia, New Zealand, Europe or the USA? The price differences are massive.
With such cheap prices, you really do need to find a clinic that performs to the highest levels that is expected by an international market and foreign clientele. Finding quality in Asia has always been an issue, so it's best if you take the advice of websites such as Medical Departures, who have already done all the research for you.
World-Class Clinics in Malaysia
Malaysia has some world-class cosmetic treatments centers across destinations that include Kuala Lumpur, Johor Bahru and Penang. Medical Departures has taken the time to read hundreds of online reviews from former patients of clinics in Malaysia alongside studying breast implants before and after photos of the clinics so we could visually see the after-effects of the treatments from each clinic.
Here is a list of top-notch clinics that are highly recommended for breast implants in Malaysia:
Dr Ananda's Cosmetic Surgery Clinic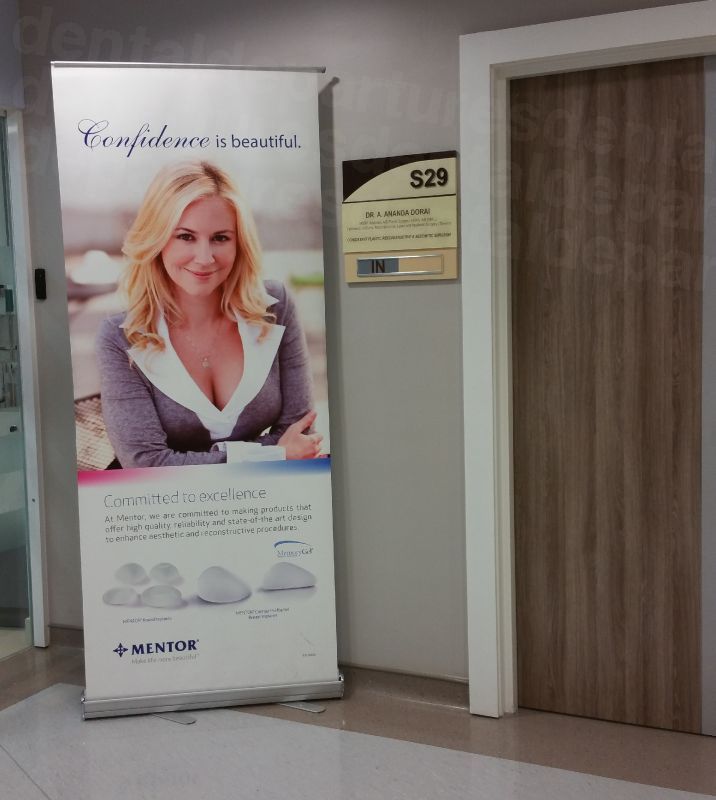 Laco Aesthetic Clinic Puchong Outlet Branch
Breast Implants Price
The price of breast implants in Malaysia is one of the most cost-effective in the world. The prices you will find for all cosmetic treatments in recommended clinics in Malaysia really do take affordability to another level. Here is an example of the prices for breast implants in Malaysia: US $3,000 (CAN $3,657; UK £2,276; Euro €2,500; Aus $3,728; NZ $4,142), compared to the prices in the US $ 11,000 (CAN $14,393; UK £8,821; Euro €9,865; Aus $16,500; NZ $17,271).
In this modern world, the best tactic to use to find top-notch cosmetic treatments and clinics is via a breast implants review in Malaysia. Using reviews and testimonials on websites such as Medical Departures will point you towards some of the biggest savings you can make online. Please use this information to find yourself the bargain of a lifetime.