Penang in Malaysia is a hustling and bustling island that not only has cheap prices and international-style infrastructure but is also a major hub for medical tourism. Arm lifts are one of the unsung heroes of the cosmetic tourism industry, but did you know Malaysia is the spiritual home of the cheapest arm lift cost? Penang Island is the perfect place to search to find the cheapest treatments on the market.
Do you need an arm lift?
The majority of arm lift treatments use surgical procedures, although there are some non-invasive types such as ultrasound and red ultra-rays that tighten the skin under your arms. Sometimes as you get older, you can lose weight naturally, which is great. But if you have lost lots of weight, the skin under your arms droops down and becomes quite an unaesthetic and unappealing thing. These cutting-edge arm lift treatments can really fix the problem, while also eradicating the wrinkles in that area.
At Medical Departures, we have a cool list of arm lift surgeons and arm lift review pages that will introduce you to the cheapest arm lift cost. Penang is the perfect place to find low-cost cosmetic treatments of all kinds.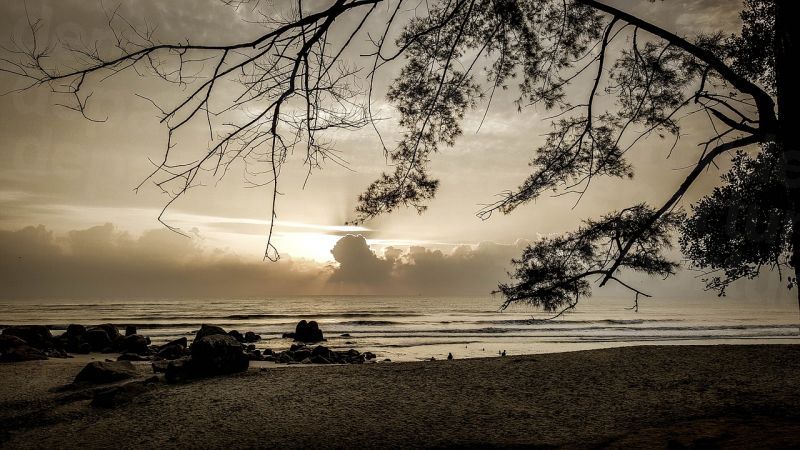 Arm Lift Clinics in Penang
Now you have checked out our review pages, you will find that arm lift clinics such as Leh Clinic and Amandrey Clinic in Penang not only offer the most affordable prices but also operate to the same high levels you would expect to find back home in Australia, New Zealand and Europe. This is why Penang and SE-Asia in general are leading the way across the world for affordable arm lift cost. Penang is the ultimate cosmetic surgery location, merging international style amenities, low prices and a holiday-style atmosphere. This is why so many Westerners are visiting Malaysia for their medical treatments.
Arm Lift Cost in Penang
When you take into account the price differences of an arm lift cost in America and Australia and compare it to Malaysia, it will make you dizzy. For an arm lift in Australia or the USA, you can expect to pay in the region of USD $6,800 and AUD $9,700. The same arm lift treatments in Penang, Malaysia on average will cost USD $1,900, AUD $2,450 and NZD $2,600. That is an average discount in the region of a whopping 72%!
With the prices in USA and Australia for arm lift treatments, you will probably never pay such high rates, but the Malaysian prices are almost throw-away in comparison. The value is simply jaw-dropping.
If you have been online researching arm lift costs, Penang, Malaysia is one of the cheapest places in the world for such treatments. With prices that are over 70% less than in America, Australia, New Zealand and Europe, this treatment is now available for virtually anyone. Many people from across the planet are visiting SE-Asia for their medical and cosmetic treatments and are literally blown away by the value they are receiving, especially when the quality is also taken into account. Get in touch with our Customer Care Team to find out more about arm lifts in Penang , or to book an appointment.