When we tell people that places such as Malaysia lead the way in the medical tourism industry, people are generally surprised. When you think about it, SE-Asia has some of the cheapest prices in the world for all manner of things. Why would medical, dental and cosmetic treatments be any different? If you are looking for affordable alternatives to the bank-busting prices in the USA or Australia for liposuction clinics, Malaysia might be the low-cost answer to your prayers.
Value-For-Money SE-Asian Medical Tourism
Let's be brutally honest here without pulling any punches. The prices for medical and cosmetic treatments in the USA, Europe, Australia and New Zealand are way beyond expensive. They are simply extortionate. This massive overcharging we see in the Western world has gone a long way to create an affordable and fair medical tourism market right across SE-Asia. Nowadays, when we search online to find top-notch liposuction clinics, Malaysia, Thailand, Vietnam and Indonesia are leading the way for merging quality and affordability.
If you also take into account that SE-Asia is also one of the most visited places in the world for general tourism, it should be no surprise to see why the region has become so popular in the medical tourism world.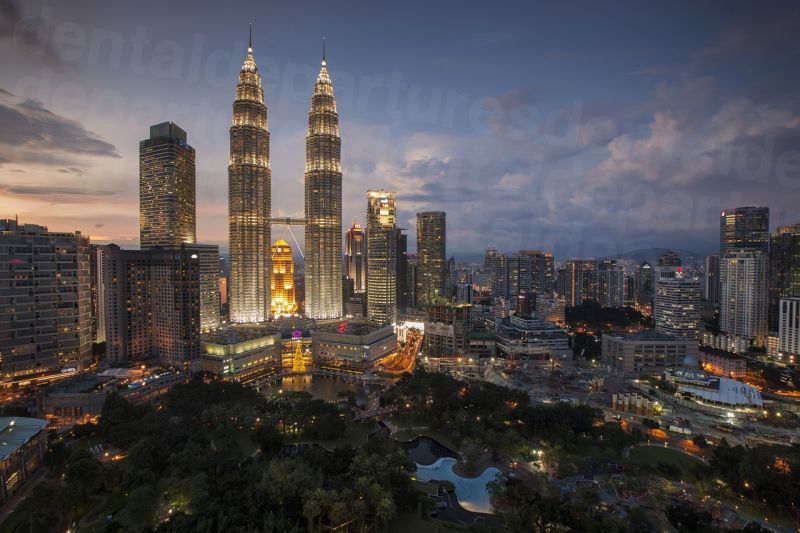 Best Liposuction Clinics in Malaysia
Malaysia has some of the cheapest and most exciting destinations for a medical tourism holiday. Cities such as Kuala Lumpur offer a true modern and cosmopolitan experience, while islands such as Penang offer a different perspective to enjoy your time in the nation. These are the two main destinations for liposuction clinics and the most highly-recommended liposuction surgeons.
At Medical Departures, we have listed all the best liposuction clinics Malaysia has to offer so you can make the most educated decisions. We have used authentic liposuction review pages from former customers of each clinic and also have liposuction before and after photos that showcase the results of the treatments. Here are the highest ranked and most highly-recommended clinics for liposuction in Malaysia:
Malaysian Liposuction Price
The liposuction price in Malaysia is a staggering 63% cheaper than in Australia, New Zealand, Australia and Europe. More and more international persons are using Malaysia as a cheap alternative to the cosmetic treatment prices back home to save massive amounts of money. Here is an example of the prices you can expect to pay for liposuction treatments in Malaysia: US $ 2,200 (CAN $2,766; UK £1,662; Euro €1,864; Aus $2,763; NZ $2,961), compared to the prices in the US $ 6,000 (CAN $7,543; UK £4,541; Euro €5,006; Aus $8,600; NZ $9,201).
Please take your time to study the best liposuction clinics Malaysia has to offer because you will find some amazing deals. As you can now fully understand, Malaysia, and SE-Asia in general is merging its already-existing holiday markets with affordable yet high-quality cosmetic treatments and it is taking the industry to the next level.