Does an inexpensive facelift procedure exist? A quality treatment without a hefty price tag! In the US you'd be hard-pushed to find it, but just over the border with Mexico there are a wealth of good-quality facilities that won't break the bank. Mexicali has made it obtainable for everyone! With their quality, yet inexpensive medical procedures, you can rejuvenate your face, and bring back the youthful you without completely emptying your pockets.
What's in Mexicali?
Art, beer, and the Teatro del Estado—these are only a few things Mexicali takes pride on. The real head-turner of Mexicali is their affordable medical services. Mexicali has taken on great medical services as their primary feature when it comes to medical tourism.
As a border city, Mexicali attracts clients from the US and Canada with their convenience and high-standard medical tourism facilities.
How is a Facelift Done?
A facelift is a procedure that addresses the problem of aging skin around the face. The process removes excess skin in the facial area and strengthens tissue and muscles underneath to create a younger visual feature. Facelift procedures correct problems such as jowls, double chins, and sagging lines on the face.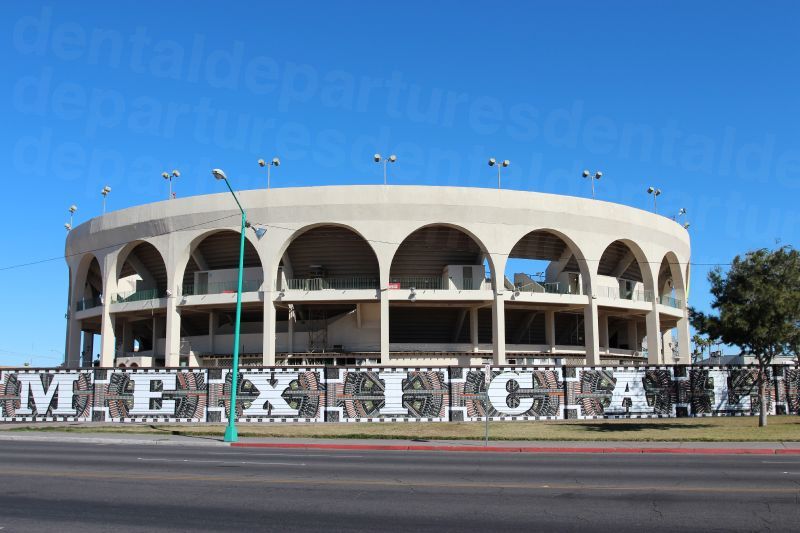 The facelift surgery is done after a local anaesthesia has been administered to the patient. Once the anaesthetic has taken effect, the surgeon creates incisions around the face. The cuts are made along the hairline to the temples around the ear and finally the lower area of the scalp. Fat is removed or redistributed; jowls, neck, and tissue is duly repositioned. Layers of muscles are lifted. Skin is reattached over the uplifted contours, and skin excess is cut away. The incisions are then closed via sutures or special medical glue.
What are the Standard Costs of a Facelift?
In the table below, you will see the average cost for a facelift in Mexicali compared to other locations:
PROCEDURE

US$

CAN$

AUD$

COMPARISON

FACE LIFT

$18,000.00

$21,973.00

$26,000.00

INTERNATIONAL

$5,500.00

$6,714.00

$6,871.00

MEXICALI

30.60%

30.50%

26.40%

% YOU PAY

$12,500.00

$15,259.00

$19,129.00

YOU SAVE
Here are the Medical Departures Recommended Clinics in Mexicali:
Hospital de la familia was established in 2003. They offer services including bariatric surgery, plastic surgery, obstetrics and gynecology. Hospital de la familia is staffed exclusively with highly trained professionals, ensuring high-quality results.
Hospital Hispano Americano offers a range of cosmetic medical services. Since 1992, Hospital Hispano Americano has been providing quality medical care to their patients. Their services include Urology, Neurology, Obstetrics & Gynaecology, Angiology, Orthpaedics and Cardiology.
Maurice Aceves clinic was founded by Dr. Maurice Aceves, a plastic aesthetic surgeon hailing from the Universidad Autonoma de Baja California. His procedures are considered as among the best in the region. The most popular procedures done in Maurice Aceves are tummy tucks, lip augmentation, breast augmentation, buttock augmentation and rhinoplasty.
All three clinics above offer the exclusive Medical Departures No Worries Warranty package as well as discounts for US Veterans!
How about additional saving on accommodation!
Medical Departures further offer these exclusive packages to save on transportation and accommodation when visiting any of our recommended facilities!
The low-cost medical care of Mexicali is astonishing, isn't it? The exclusive promotions allow even more savings. Who would have thought something this great exists? With this facelift review in Mexicali , now you know your next destination. So, book now through Medical Departures!