Anti-aging treatments like Botox® and dermal fillers offer you a way to achieve a more youthful appearance without the need for invasive surgery, so it is no wonder they keep growing in popularity. Perhaps the only downside to these injectables is that you need to have regular treatments in order to maintain the results they achieve. This can add up to an eye-watering amount of cash over the months and years, but there is a way to reduce your bill. In Bali, Botox and dermal fillers are far cheaper than in Australia.
The "Island of a Thousand Temples" has been a popular holiday destination for decades, but recent years have seen an increasing interest in Balinese luxury healthcare from medical tourists . Australians are saving thousands of dollars on plastic surgery like breast augmentation and rhinoplasty, and many patients also visit the island regularly for treatments like chemical peels or micro needling .
So, where do you start when it comes to arranging treatment in a different country? Connecting international patients with affordable overseas treatment is the purpose of Medical Departures, so you are in the right place. For fillers and Botox, Bali has many excellent cosmetic clinics and you can find them all listed here on our website. Each one has been checked and verified by us, plus you can read reviews to find out what real people think of each clinic. But before you begin your search, it is worth learning a little more about these aesthetic procedures.
What You Should Know About Botox Injections
To really understand how Botox works you need to look at its main ingredient, Botulinum toxin. It is a powerful poison that is lethal in high doses, but the amount used in Botox injections is safe. This neurotoxin works by paralyzing the muscles in your face so that they relax and do not contract. Subsequently, deep frown lines and crows feet become much harder to see after Botox injections.
You can expect the full effects of your Botox procedure to be visible within a few days from the date of treatment, and the effects will last around three to four months. After that time you may want to have repeat treatment in order to maintain your new appearance. Visiting the same clinic is a good idea because your doctor can keep a track of how much Botox is needed to create your desired result.
Understand the Different Types of Dermal Fillers Available to You
A variety of dermal fillers exist , each used for different purposes and to achieve particular results. One of the most popular types of filler uses hyaluronic acid as its main ingredient, a substance that is found naturally in the human body. Fluids around your joints and eyes contain hyaluronic acid, and when it is injected into your face it can quickly reduce the appearance of wrinkles. Some brand names of hyaluronic acid fillers include Restylane®, Juvéderm®, and Captique™. You can expect to see results very soon after the injections are administered.
Another type of dermal filer uses polylactic acid, a synthetic substance that works by encouraging your own natural collagen production. This type of dermal filler is particularly effective at treating the bottom half of your face and is great at plumping up thin lips. One of the most well-known polylactic acid fillers is called Sculptra®. Perhaps the biggest difference between hyaluronic acid and polylactic acid fillers is that with polylactic acid the full results take between four to six weeks to appear.
Some other substances used in dermal fillers include calcium hydroxylapatite, which is particularly effective at adding volume to your face, and polyalkylimide, a semi-permanent solution for enhancing your cheekbones and jawline. Figuring out which type of dermal filler is best for you should be done with your doctor. Explain the results that you want to achieve and then the right filler can be recommended to you.
How Much Can You Save on Botox and Dermal Fillers in Bali?
You can expect to pay in the region of $800 for dermal filler treatment at a clinic in Sydney, Melbourne, Brisbane, or any other Australian city. In Bali, dermal fillers have an average price of $350 , a significant reduction that can grow even larger depending on the number of injections you have. It is a similar story for Botox, which has an average price of $20 per unit at clinics across Australia. Arrange to have your Botox at a clinic in Kuta, Denpasar, or Nusa Dua and the average price you will pay for one unit drops to $10.
As you can see, you can cut the price of your Botox and dermal filler treatment bill in half by visiting a clinic in Bali. This could equate to hundreds, if not thousands, of dollars in savings.
With so many high-quality clinics operating across the island, you may find it difficult to choose between them all, so we have picked out two that come highly recommended.
Two of the Best Bali Clinics for Botox and Dermal Fillers
Conveniently located in Bali's capital city, the Manika Aesthetic Clinic is a short drive from the airport and with nearby many accommodation options. This clinic specialises in skin rejuvenation and has an excellent satisfaction rating from the many international patients who have treatment here. The experienced doctors are trained in a wide range of non-invasive anti-aging treatments, from Botox and fillers to microdermabrasion and dermarolling , plus they all speak fluent English.
Our other top choice for fillers and Botox in Bali is Nu-Mi Aesthetic & Wellness Clinic , in the popular beach town of Kuta. Dr. Fenni Liem leads the team of talented clinicians here, and opened this modern clinic in 2015. She has studied aesthetic medicine in the United States and Singapore and is a member of the World Society of Interdisciplinary Aesthetic & Anti-Aging Medicine . In recognition of the excellent service and care provided at this clinic, it was recently presented with a Medical Departures Global Patients' Choice Award.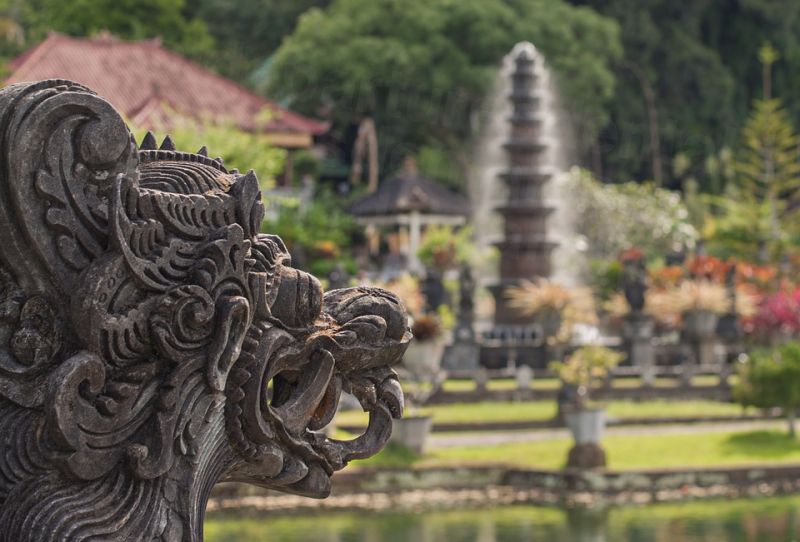 Arrange Your Anti-Aging Treatment in Bali at Medical Departures
If you are interested in booking your treatment at Manika Aesthetic Clinic, Nu-Mi Aesthetic & Wellness Clinic, or any other cosmetic clinic in Bali, you can do it here at Medical Departures. It takes just a few minutes and can be all done online, at whatever time suits you. Scheduling an appointment is completely free, and you can change or cancel your booking at no extra charge up to 24 hours before your arranged visit.
Go ahead and pick your clinic, then choose a date and time for an appointment that works for you. Fill in your contact details, send your request, and we will get back to you shortly with a confirmation. That is all it takes to arrange low-cost aesthetic treatments in Bali, so why not get started now! If you have any questions, just give our Customer Care Team a call for assistance, and remember that all treatment booked at Medical Departures is covered by our Best Price Guarantee .
Sources:
Medical Tourism and Luxury Healthcare Set to Take Off in Bali. Gapura Bali. 1 August 2018. https://www.gapurabali.com/news/2018/08/01/medical-tourism-and-luxury-healthcare-set-take-bali/1533088542
Galan, Nicole. What is Microneedling? Benefits and Use. Medical news Today. 9 January 2019. https://www.medicalnewstoday.com/articles/324138.php
Nichols, Hannah. Everything you need to know about Botox. Medical News Today. 15 August 2017. https://www.medicalnewstoday.com/articles/158647.php
What types of dermal fillers are available? American Society of Plastic Surgeons. https://www.plasticsurgery.org/cosmetic-procedures/dermal-fillers/types
Rodulfo, Kristina. What Is Dermarolling and Does It Hurt? Elle. 26 March 2018. https://www.elle.com/beauty/makeup-skin-care/a19548817/what-is-dermarolling/