Wondering where the best place is for a holiday and a boob job combination? In Pattaya, you can have a memorable vacation and an affordable breast augmentation surgery. Pattaya is brimming with wondrous tourist sites you can visit, like the beautiful Sanctuary of Truth, or Jomtien beach, if you want to relax by the seaside. All this you can get on top of a natural-looking, high-quality boob job—that is if you stick with us at Medical Departures.
Affordability for your holiday boob job in Pattaya
The price for the breast augmentation procedure in Pattaya is one the most affordable in the entire region. Anyone looking to get their bosoms upgraded in Pattaya only pays a fraction of the price at home. Local breast augmentation procedures back at home can be very expensive—that's why putting your medical procedure of choice along with a holiday is always a good, cost-effective choice. And the best choice when it comes to breast augmentation? Well, that's Pattaya for sure.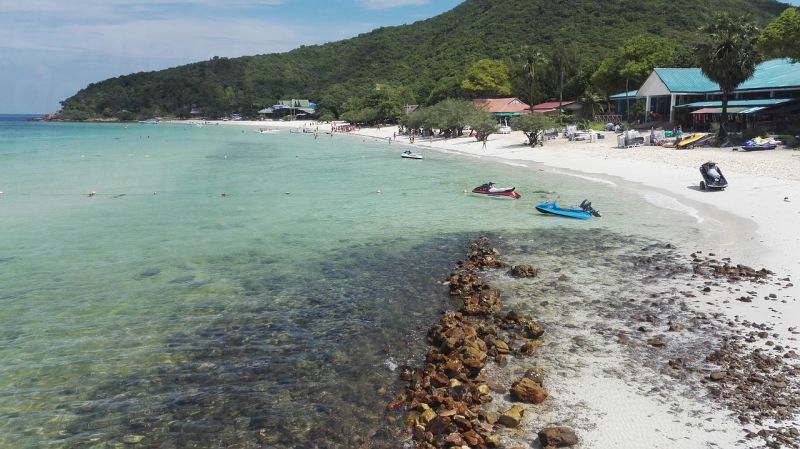 | | | | | |
| --- | --- | --- | --- | --- |
| BREAST ENLARGEMENT | $11,829.00 | $17,291.00 | $15,756.00 | INTERNATIONAL |
| | $4,235.00 | $6,191.00 | $5,641.00 | PATTAYA |
| | 35.80% | | | % YOU PAY |
| | $7,594.00 | $11,100.00 | $10,115.00 | YOU SAVE |
Medical Departures recommended clinics in Pattaya
While in Pattaya, you can only have best, most effective breast augmentation with the clinics that we at Medical Departures recommend, such as:
La Grace Clinic Central Pattaya Beach Branch
These clinics have proven their facilities to be on top of its hygiene practices, utilizing top-notch medical equipment as well as employing highly-qualified professionals for a breast augmentation surgery. With their amazing rating in their breast augmentation review, Pattaya clinics that we recommend guarantee you a safe and secure procedure.
And as an exclusive Medical Departures promotion, Vplast Clinic Pattaya Branch offers a No Worries warranty to help you cut down your costs while on your holiday!
Breast augmentation procedure
A breast augmentation is a cosmetic enhancement procedure that augments or enlarges the size of your breasts. It involves incisions on the breasts, where breast implants—saline or silicone—are inserted and adjusted inside the breast pocket.
The procedure starts with an anaesthetic. The incisions are done on certain areas of the breasts, depending on the surgeon's assessment; the incisions can be around the areola, along the underfold of the breast or by the armpit. Implants are inserted into the incisions, positioned, and finally, the incisions are closed via sutures or medical adhesive.
Possible adventures in Pattaya
There are a lot of beautiful, fun spots in Pattaya that you can go to once you've recovered from your breast augmentation surgery. You can enjoy the sights in Sriracha Tiger Zoo, or have a wondrous stroll in the urban jungle of Pattaya's Walking Street. But most of all, you have to visit the amazing Sanctuary of Truth, to see the amazing beauty and architecture of Thai culture.
So are you ready to have your incredible affordable breast augmentation surgery? Pattaya and its urban wonders wait for you to have an amazing vacation—so come and book with us now at Medical Departures!