This cosmetic treatment does not require any downtime, so you can enjoy a holiday in this tropical country at the same time. Malaysia is a tourist hot-spot thanks to its historical and cultural attractions, its modern skyscrapers sharing real estate space with older colonial buildings and its diverse cuisine. It is also a great destination for shopping. You can select from holiday destinations like Kuala Lumpur, Penang, Johor Bahru, Malacca and others, each with its unique attractions.
How do dermal fillers work?
FDA approved dermal fillers provide volume to wrinkles, scars and dents in the face. They are also used for minimally invasive lip jobs, nose jobs and chin augmentation – and even to add volume to areas that have lost volume like cheeks and hands. Filler injections in Malaysia are simple to use and minimally invasive, giving quick results.
Different kinds of dermal fillers are available and these include hyaluronic acid fillers that are safe and temporary, but there are other fillers that contain other substances that give relatively longer-lasting, or even permanent results. Juvederm, Restylane, Radiesse, Sculptra and Bellafill are some of the brand names of dermal fillers that are popularly used.
Top cosmetic clinics in Malaysia
When you book at a top cosmetic clinic in Malaysia , it is best to do so via Medical Departures since the country is full of cosmetic clinics to ensure your safety. That is because we verify the qualifications of the doctors and vet the clinics as well as offering the best price guarantee. Among the quality-checked clinics on our website are: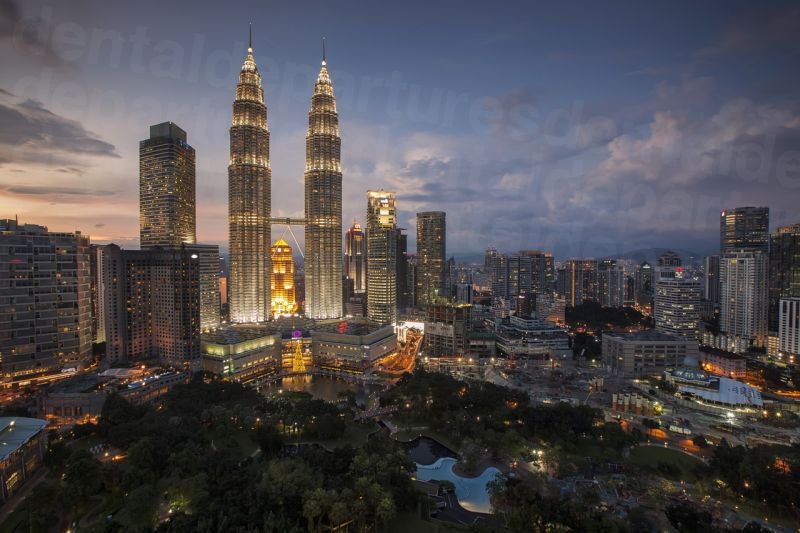 The KL Sky Clinic – this ultra-modern clinic is located in Kuala Lumpur, Malaysia's bustling capital. The clinic is manned by a team of qualified medical professionals and offers a wide range of cosmetic treatments Apart from dermal fillers you can avail of treatments like Botox, mesotherapy, platelet rich plasma injections. liposuction and others.
Smart International Aesthetic – body contouring, hair transplant, hair removal, Botox, dermal fillers are only a few of the minimally cosmetic treatments offered at this clinic that is located in Kuala Lumpur. The innovative treatments are individually customized to suit your skin and your body.
You can book at either of these clinics in Kuala Lumpur or other quality-checked clinics in different locations in Malaysia that are listed on our website.
What is the dermal filler price in Malaysia?
As dermal fillers are varied and come under different brands, the cost, too, varies a great deal. Simple hyaluronic acid fillers are cheaper than those that last longer. In Malaysia you may pay an average of US$420 (CAD524, £319, €359, AUD524, NZD558) per dermal filler injection.
The same would cost you as much as US$750 (CAD980, £607, €702, AUD994, NZD1,041) where you stay, so you save money by getting this done in Malaysia.
Book at the clinic of your choice via Medical Departures for dermal filler in Malaysia.