Laser Hair Removal Review: Johor Bahru is a Great Destination for Medical Tourists
Johor Bahru, Malaysia, is an emerging medical tourism destination. Home to the Grand Sultan Mosque and Legoland, Johor Bahru also has some of the best clinics for cosmetic procedures like laser hair removal. Review Johor Bahru's clinics and their prices help you learn how a medical trip in this city can help you.
Laser Hair Removal Costin Johor Bahru
Prices for laser removal can be as low as AUD $44 and NZD $46 in Johor Bahru and go up to AUD $591 and NZD $625. Prices vary from clinic to clinic, so be prepared to pay an average cost of AUD $317 and NZD $336. This is much lower than what you can expect to pay in countries like Australia or New Zealand.
Also consider that laser hair removal is a cosmetic procedure. Cosmetic treatments by and large, are not covered by private insurance or government-backed medical programs. Since you have to pay for the procedure out-of-pocket, it is wise to get laser hair removal in Johor Bahru where you can save money while getting rid of unwanted hair.
While price is the main reason people want to get laser hair removal in Johor Bahru, there are other major benefits as well.
First-Rate Laser Hair Removal Clinics in Johor Bahru
There is no shortage of excellent cosmetic clinics in Johor Bahru where you can go for all kinds of cosmetic procedures. If you are travelling to Johor for the first time, you can use laser hair removal review articles at Medical Departures to find excellent clinics. Short-list the clinics you think are best for you and ask for quotes to find the best price.
In addition, you can also ask around for referrals. This will enable to obtain first-hand information about clinics in Johor Bahru. If you know a medical tourist who got laser hair removal in Johor, you can further enquire about the treatment, results, prices, and facilities etc.
One of the best clinics in this regard is Dr. Hon Aesthetic Clinic. This clinic is run under the supervision of Dr. Hon, who is a qualified and experienced cosmetic surgeon working in Malaysia.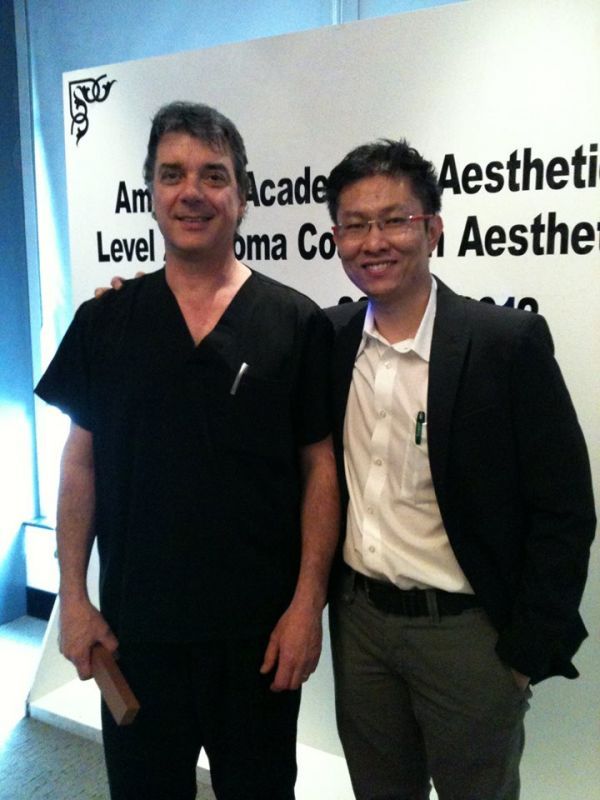 Super-Short Waiting Time
Not only are cosmetic procedures like laser hair removal expensive in countries like Australia, but they also make patients wait for long periods. A laser hair removal session takes less than 30 minutes, but imagine having to wait weeks and even months on end to get it.
However, there is hardly any waiting time in clinics of Johor Bahru. This saves you essential time which you can spend making most of your vacation in Malaysia. Moreover, if you want to get other cosmetic treatments, you can book appointments without having to wait too long.
Thanks to websites like Medical Departures, it has become easier now to find quality clinics and to book appointments for laser hair removal. Review Johor Bahru's clinics right away. If you've any questions about laser hair removal in Johor Bahru , please contact our Customer Care Team.