Are you tired of shaving or scheduling a waxing session? Then permanent hair removal is your answer. Thanks to modern technology, there is now a way for us to quickly get rid of unwanted hair. However, you cannot get rid of those hairs in one session; it needs several visits in order to be completed and it can be expensive. Fortunately, there are hair removal clinics in Pattaya , Thailand that are great for any budget.
Pattaya was a quiet fishing village way back in the 1960s, now it's known to be one of the must-visit destinations because of the luxurious hotels and its entertainment district. The city is actively promoting affordable medical treatments through its medical tourism drive. It is no wonder that patients from different parts of the world would choose to get their hair removal treatments in Pattaya.
The process of hair removal is not done in one session because our hair grows at a different pace on different parts of our body. Once you start the session, hair that is still dormant will not be affected by the treatment because it needs to be active in order to be removed. This is why hair removal requires several sessions to be completed. If you feel like you are suffering from a hormonal imbalance which causes your body to produce more hair than normal, then this is the right procedure for you as it has the ability to permanently remove those hairs. Normally a test treatment will be done on a few hairs. This is to ensure no adverse reaction and also to adjust the laser.
How affordable is hair removal in Pattaya?
Check out the prices below:
| | | | | |
| --- | --- | --- | --- | --- |
| PROCEDURE | US$ | NZD$ | AUD$ | COMPARISON |
| LASER HAIR REMOVAL | $230.00 | $321.00 | $300.00 | INTERNATIONAL |
| | $70.00 | $98.00 | $89.00 | PATTAYA |
| | 30.40% | 30.50% | 29.70% | % YOU PAY |
| | $160.00 | $223.00 | $211.00 | YOU SAVE |
If you want to know more about the procedure and how you can book an appointment at one of the hair removal clinics in Pattaya, then we would be glad to assist you here at Medical Departures. We have experts who are ready to provide you with the necessary assistance that you might need including the following:
You should consider starting your hair removal sessions at one of these top 3 Medical Departures recommended clinics.
1. Nicha Clinic
The Nicha Clinic is one of Thailand's leading aesthetic clinics with services that are specially designed to combat the signs of aging as well as rejuvenate the skin that may have been damaged by skin issues. The clinic provides a number of holistic services.
The clinic welcomes international patients from almost anywhere in the world; providing them with anti-aging solutions that are pain-free and non-surgical. Their treatments are sure to give patients a boost in their confidence. Miracle Deep Gold is of the many services that they offer to the customers that leave the face looking smooth, radiant and flawless.
The clinic specializes in advanced laser technology that can eliminate the signs of aging and enhance the shape of the body as well as facial contours. Their treatments have no downtime or recovery time. These are just some of the services or treatments that patients can get Rajdhevee Clinic:
Laser Hair Removal
Skin Nourishing Treatment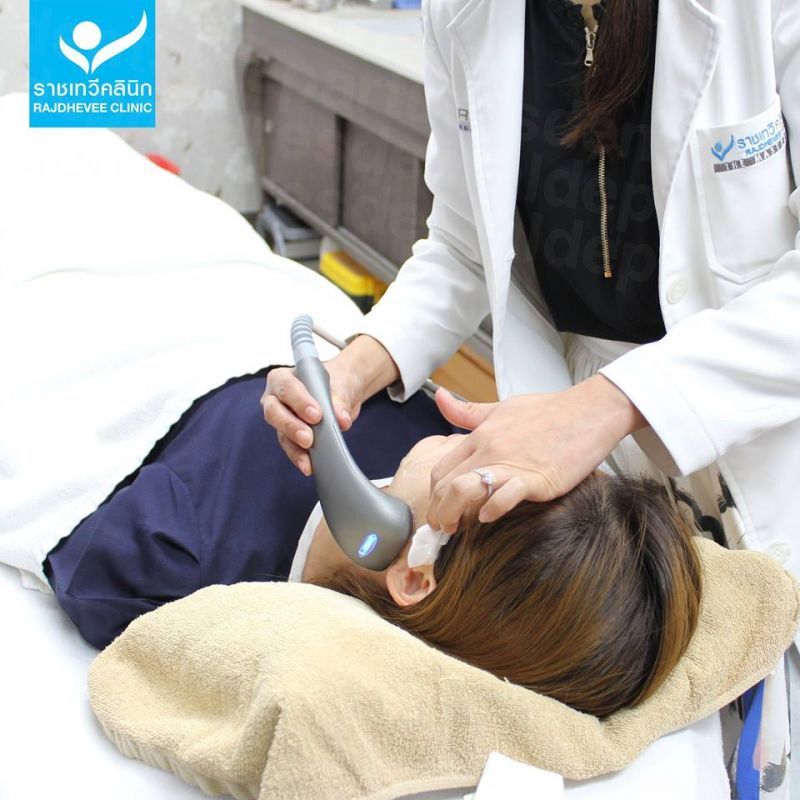 Take total control over your follicles and visit these hair removal clinics in Pattaya and have those unwanted hairs permanently removed.