How would you feel about saving at least 60% of the money you would spend on your boob job? That's right! Medical Departures works with overseas cosmetic surgery clinics and according to our breast implant reviews, Malaysia clinics offer competitive prices for the same quality of care as in western countries. So if, like our happy and satisfied patients, you want to have a great boob job done while saving and vacationing in Malaysia, you're in the right place.
How Much do Breast Implants Cost in Malaysia?
The Breast implants cost is usually one of the first things that prospective patients look at to determine whether they will go ahead and get a boob job done, and for many, it can be a deal breaker. Whether you need to get breast implants for personal reasons (improve body image, self confidence, etc.) or surgical reasons (after a breast removal surgery), it's great to know that you have options for cheap and excellent boob jobs out there.
On average, breast implants in New Zealand and Australia starts at AUD 13,500 (NZD 17,740; USD 16,500; CAD 14,200; GBP 8,700; EUR 9,700). However, in Malaysia, you can get breast implants for AUD 5,489 (NZD 5,800; USD 4,300; CAD 5,400; GBP 3,300; EUR 3,700) on average. This is technically 3 times cheaper than the Australia and New Zealand breast implants cost. Moreover, according to the breast implants clinic that you choose, you can get even cheaper prices and added perks.
Breast Implant Clinics in Malaysia
There is a great variety of expert cosmetic clinics that we work with in Malaysia. From our breast implants review, all these clinics have a few things in common: they are cheap, the service is excellent, the breast implants surgeons are expert, and patients have a great experience.
One of those clinics is Dr. Ananda's Cosmetic Surgery Clinic (in Petaling Jaya, Selangor). The clinic offers a wide range of cosmetic procedures, both for the face and the body. At his clinic. Dr. Ananda's provides breast implants at prices starting at AUD 3,647 (NZD 3,912; USD 2,751; CAD 3,713; GBP 1,611; EUR 1,923). Another great clinic is the Laco Aesthetic Clinic, also located in Selangor.
Clinic d'Umra is another great option if you're looking for a clinic that is located closer to the Skypark Airport (15 mns). The clinic is also 30 mns away from the Kuala Lumpur Convention Centre. The clinic is headed by Dr. Rafi, who is a graduate from Mangalore University and has extensive international training and experience.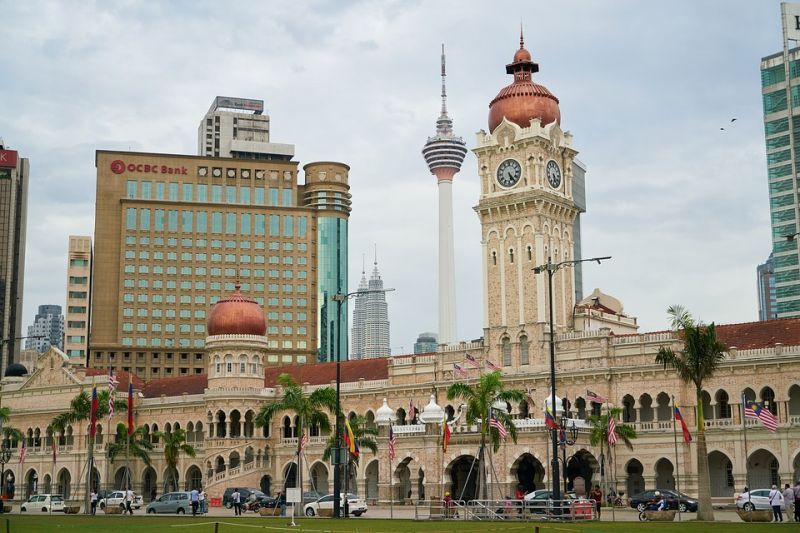 How Can I find Out More?
Contact the Medical Departures team today. Medical Departures gives you access to the cheapest deals for breast implants surgery in Malaysia. Additionally, working with us also gives you an extra edge: you can talk with your selected breast implants surgeons directly if you have any questions or concerns. Feel free to check out breast implants before and after pictures from our patients who did the procedure, and if you need more, check out our breast implants reviews! Malaysia awaits.