Tired of looking tired when you're not even tired? Sometimes, our face plays tricks on us, and that often happens when our eyebrows drop! Your sagging eyebrows might be your reason for looking to get an eyebrow lift. Or perhaps you're trying to reduce the appearance of your forehead wrinkles, or even just give your face a more youthful appearance. Whatever your reason is, we can agree on one thing: it's always better if you spend less on your surgery. So if you want to get the cheapest eyebrow lift price, Malaysia is definitely one of the countries where you should go.
Top Eyebrow Lift Clinics in Malaysia
One of the great reasons why people love going to Malaysia for cosmetic surgery is the fact that the options are diversified. There are several eyebrow lift clinics that you can choose from, to get your procedure. And the great thing is, you don't even have to compromise on quality as all of the clinics listed with Medical Departures are verified and quality-checked.
Dr. Inder Clinic is one of them. The clinic (located in petaling Jaya, Selangor) is convenient in the sense that it is very close to the airport (less than an hour away), easily accessible, and provides quick and effective services. Dr. Inder himself, has 25 years of experience in the field, so you know for sure, you're in perfect hands.
The Davinci Clinic Cheras is another great eyebrow lift clinic located in Kuala Lumpur, the capital. The clinic is known for its tailored and personalized care. Dr. Tan, the owner and director, is a board-certified aesthetic surgeon with 11 years of experience in the field. Eyebrow lift before and after pictures from his clinic are proof of excellent outcomes.
Another great clinic for an eyebrow lift is the Laco Aesthetic Clinic , which has been around for over 10 years and offers a comprehensive range of surgical and non-surgical aesthetic treatments to have you looking your best.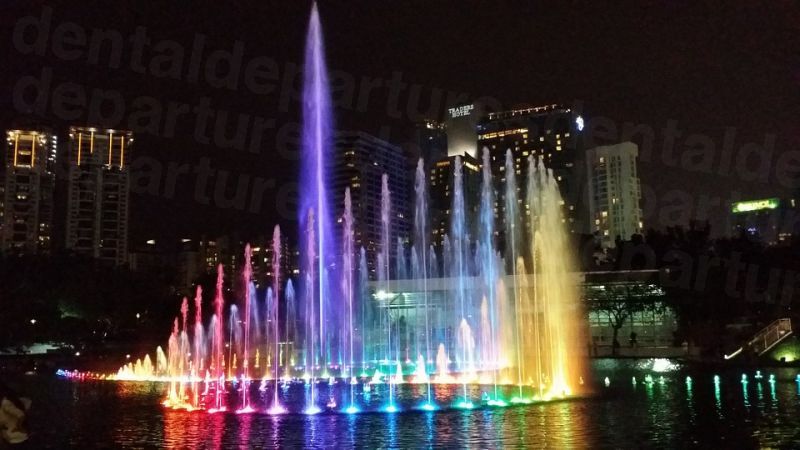 Cost of Eyebrow Lift in Malaysia
While you might be worried about how much you have to spend if you do your eyebrow lift at home, such is not the case in Malaysia. The eyebrow lift price in Malaysia is considerably cheaper than what you'd pay in Australia and New Zealand, and Medical Departures patients have reported being able to save at least 50%.
At the Leh clinic in George Town, for instance, you'd expect to pay approximately AUD 1,519 (NZD 1,630; USD 1,146; CAD 1,547; EUR 1,068; GBP 895) compared to AUD 8,944 (NZD 9,595; USD 6,747; CAD 9,107; EUR 6,291; GBP 5,268).
At the Esme Clinic in Petaling Jaya, you can get eyebrow lift done by top eyebrow lift surgeons, only for AUD 1,458 (NZD 1,485; USD 1,100; CAD 1,485; EUR 1,026; GBP 859). As you can see, the prices are at least 8 times cheaper than what you'd originally pay.
Medical Departures works to ensure that you get the best deals on your eyebrow lift price. Malaysia clinics that we work with are known to be affordable, reliable, and produce excellent results. Contact our Customer Service Team today to find out how you too can save on your eyebrow lift in Malaysia.