In Australia and New Zealand, the fillers can be quite expensive. The good news is that you can find an affordable alternative in Chiang Mai. At Medical Departures we offer clinic descriptions, client reviews, prices comparisons and lip filler before and after photos. Chiang Mai has many clinics and all this carefully collected, useful and reliable information helps you choose the right one for lip fillers.
Top Lip Filler Places in Chiang Mai
You can get the pout you want once you find a top-quality beauty center. Medical Departures simplifies the search for you; you can quickly zoom in on the top places in Chiang Mai that offer the best lip filler treatments. To make things even simpler for your, here are 3 names you should consider:
Machita Clinic – Taphae Branch

Pan Clinic - Beauty Care
First-rate beauty clinics such as these help a lot of women save good money enhancing their lips. No matter what some people may tell you, you don't have to suffer the high prices Down Under, or the low quality fillers abroad. You can get the best of both cost and quality by sticking to the right clinics. So if you're thinking about lip filler, review Chiang Mai's top beauty clinics mentioned above.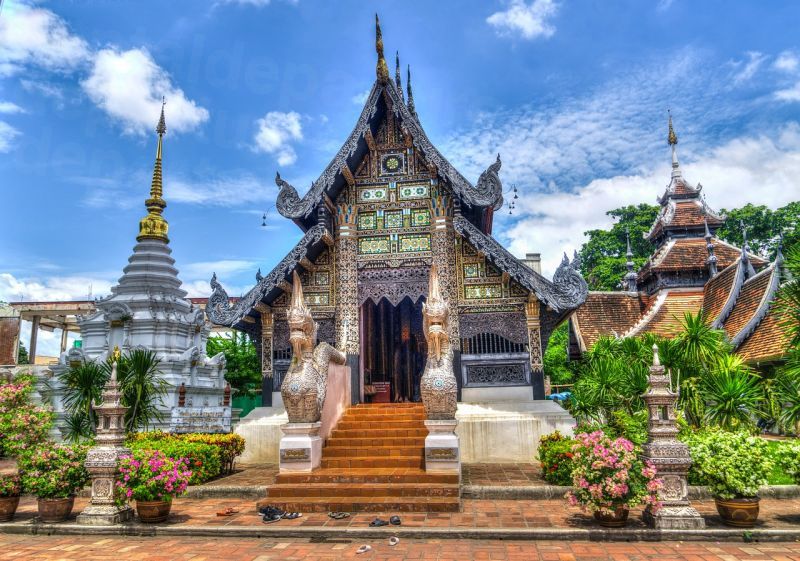 Get the Best Prices
You must be wondering how much lip fillers cost in Chiang Mai. Well, the average prices of fillers in Chiang Mai is AUD $277 / NZD $303. This is much lower than the average prices you would have to bear back home Down Under i.e. $1,245 / NZD $1,362 per session. So all-in-all, you're getting a pretty good deal on lip fillers in Chiang Mai's clinics, instead of back home.
Rest assured that you don't have to compromise on quality just because you're paying much less. If you're wondering how come the top clinics in Chiang Mai offer low prices without affecting their quality of service. There are 3 main reasons for that:
It costs much less to operate a beauty clinic in Chiang Mai

Living expenses are also much lower there than Down Under

There's a healthy competition among the clinics which keeps prices from sky-rocketing
So contrary to what some people might believe and have you believe, medical tourism doesn't mean settling for lower quality.
Are you ready to get that pout with lip fillers in Chiang Mai ? Go ahead and read more about the clinics listed above. These are the best beauty centers in the city; you don't have to waste time looking for the right clinic. We've done the legwork so you don't have to. You can do your research within Medical Departures and quickly learn a lot about the lip fillers. Among other things you can also look at lip filler before and after photos. Chiang Mai awaits you!