If you are considering travelling overseas for breast augmentation Thailand offers modern cosmetic surgery clinics, highly-trained surgeons, and affordable prices. Thousands of international patients visit this exotic Southeast Asian country every year to save money on breast surgery; many have written a positive breast augmentation review for Thailand at Medical Departures.
What You Can Expect to Save on Breast Augmentation in Thailand
The difference in price for breast augmentation in Thailand compared to Australia or New Zealand is staggering. For example, in Australia the procedure costs around $16,500, but in Thailand the average price for breast augmentation is $6,950. You can save up to 60% by visiting a Thai hospital, and combine your treatment with a holiday or recuperation in one of the world's most popular leisure and medical travel destinations.
Our Top Five Breast Augmentation Hospitals in Thailand
Bangkok's Yanhee Hospital & Health Beauty has built up a solid reputation for itself over the 34 years it has been in business, particularly when it comes to cosmetic surgery. Happy patients, talented doctors, and state-of-the-art equipment all led to the hospital being accredited by the prestigious Joint Commission International .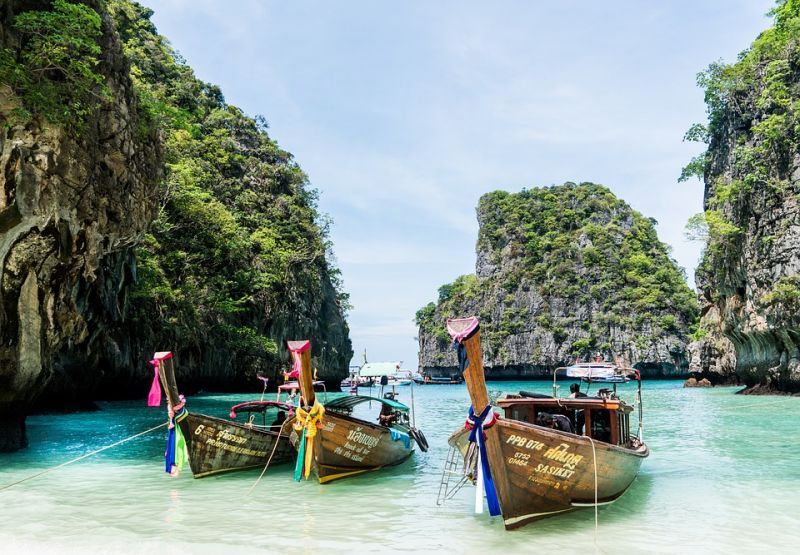 Kamol Hospital is also JCI-accredited, and its team of specialist clinicians are headed by the world-renowned plastic surgeon Dr. Kamol Pansritum. A wide range of plastic surgery options are available here, from nose jobs to butt implants, and you will find many verified reviews from our former patients who have had successful breast augmentation carried out here.
Another excellent medical centre in the Thai capital is the Samitivej Hospital , located in the upscale Sukhumvit district. With a dedicated clinic for breast augmentation, the surgeons here have decades of experience operating on patients from overseas. The staff here speaks fluent English to make communication a breeze.
Our last recommendation for breast augmentation in Bangkok is F Clinic . Four branches of this specialist beauty clinic are open around the city, and we recommend the Nana branch for its central location and modern facilities. All the doctors here speak both Thai and English, plus added conveniences like car parking, wifi and water are all provided.
South of the capital in Phuket you can also find excellent breast augmentation clinics, particularly the JCI-accredited Phuket Plastic Surgery Institute, the largest private hospital on the island. Its team of 11 expert plastic surgeons has been offering affordable breast augmentation to overseas patients for 36 years.
Recuperating in Thailand after Breast Augmentation
Thailand is a popular tourist destination—and the Thai people are world-renowned for their hospitality—so expect no shortage of service at the many beachfront resorts and luxury hotels here. Doctors recommend you avoid working out or any other types of heart rate elevating activities for a couple of weeks after the operation. A great way to make sure you recover fully from the surgery is to check yourself into a relaxing hotel or resort where you can take the time off to heal.
For more information about breast augmentation in Thailand, you can speak to a member of our Customer Care Team. Appointments at all of our listed clinics listed here be booked online right here at Medical Departures.