When it comes to chemical peels, Mexico clinics offer exquisite, top-notch treatments at the most affordable prices and with the best results. See for yourself.
Mexico, a Top Destination for Chemical Peels
Mexico is heavily touted as a great and unique touristic destination, with a lot of tourists visiting big cities like Mexico city, Guadalajara or Cancun. But on top of all the amazing things that Mexico has to offer, add excellent cosmetic care to the list. Medical tourists have been traveling to the North American country to receive facial peel and related treatments.
Clinics such as Natural Change , Clinica de Medicina Dermoestetica and Adhara Aesthetics have made headlines among Medical Departures patients, identifying them as their top destinations for chemical peels in Mexico. Not only do these clinics provide affordable and cheap cosmetic care, but they operate according to high quality standards. In fact, for chemical peels, before and after pictures from Medical Departures patients can attest of the expertise and great quality of care provided there.
Choosing your Cosmetic Clinic in Mexico
For those looking for excellent chemical peel, doctors in Mexico offer you limitless possibilities. You can select clinics based on our chemical peel reviews, based on the clinic location, the practicing cosmetic surgeon or even based on your budget. But irrespective of your criteria, Medical Departures guarantees excellent results at the most affordable prices.
If you're going to Cancun, clinics such as Sculpting Medicina Estetica and Oneline Beauty Clinic are excellent choices. They provide a wide range of cosmetic treatment options, and chemical peels at extremely low prices. At Sculpting Medicina Estetica for instance, you can expect to pay around USD 99 (CAD 123; GBP 75; EUR 84; AUD 123; NZD 131) for a complete chemical peel, compared to the prices in the USA and Canada which are in the order of USD 732 (CAD 910; GBP 557; EUR 622; AUD 916; NZD 974).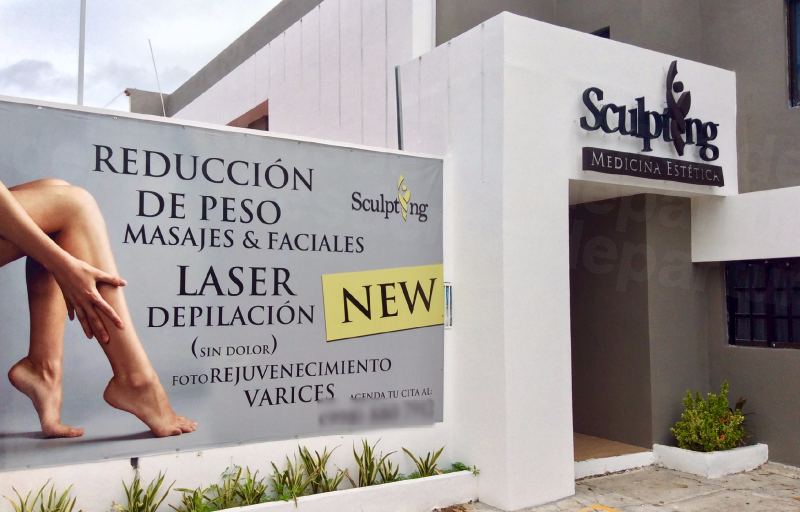 How You Can Save Even More!
Chemical peel prices are one of the top things that patients look at before deciding if they want to go ahead with that long awaited chemical peel they long for. But thanks to Medical Departures, you don't have to worry anymore about spending too much on your facial procedure. Working with Medical Departures comes with a lot of perks: travel to top destinations, receiving high-quality treatments and still saving huge amounts of money! Based on our chemical peel review, Medical Departures patients save on average 73% on their chemical peel price! Even more interesting, is the fact that the prices on our website do not have any hidden fees: what you see is what you pay, and Medical Departures does not take any commission out of your payment. More, our clinics are also flexible in allowing several payment methods and options.
You don't have to break the bank to get your chemical peels. Mexico clinics offer a wide variability of affordable options, discounted prices and overall, a great experience for any traveler.