If you need a rhinoplasty, review Cabo San Lucas , Mexico. It is one of the best places in North America to get the procedure without spending a fortune. Contrary to what some people believe, many brilliant surgeons in Mexico provide excellent rhinoplasty surgery. Besides being a beautiful resort city, Cabo San Lucas is also an excellent medical tourist destination. Thus, if you are there on holiday, and you need a nose job, it is the perfect opportunity to get the procedure done. Arrive back home with an attractive nose, in addition to being well rested and rejuvenated.
Relax and Recover
Plan your medical holiday so you enjoy the outdoor activities before the procedure. There are plenty of beaches, a happening nightlife and numerous water-based actions in Cabo San Lucas. Enjoy all these before you get the rhinoplasty.
Once you have had the surgery, you can relax and recover at a first-class hospital and/or hotel. Take it easy in the beautiful resort city without exerting yourself. You will be far away from your daily routine and prying eyes; perfect for a hassle-free and comfortable recovery. Subsequently, if you need rhinoplasty, review Cabo San Lucas while you are there on a holiday.
Never Settle
Many years ago, many people thought that medical tourism meant settling for lower quality of medical care. They erred that clinic at destinations such as Mexico were sub-standard and the professionals were not skilled as in the US or Canada. Today, most people know these are only myths.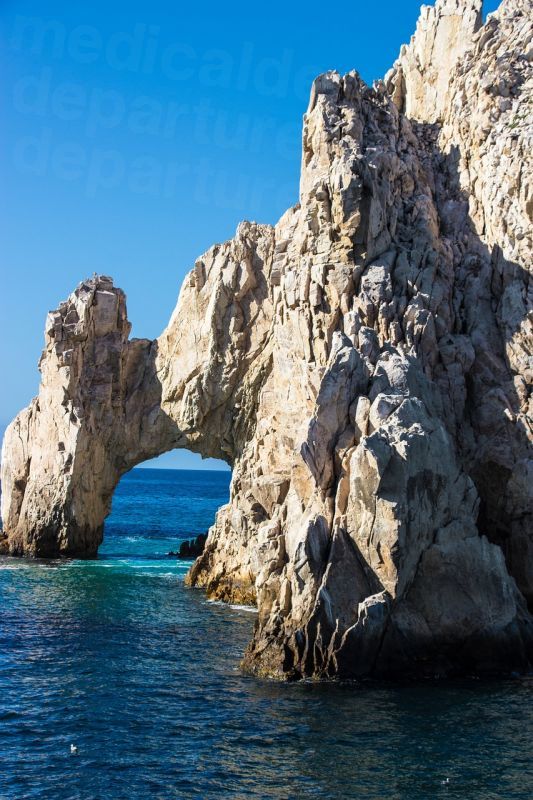 There are many world-class facilities and brilliant surgeons in Mexico. Moreover, we work with the best of them. You can easily find top-notch places such as Saint Luke's Medical Center on our site. From onsite visits to staff qualification verification, our screening process does the entire authentication for quality control.
The main reason to consider getting rhinoplasty in Cabo San Lucas is the difference in price. Here is the cost comparison:
Rhinoplasty cost in the US: USD $8,800
Rhinoplasty cost in Canada: CAD $11,200
Rhinoplasty cost in Cabo San Lucas: USD $5,000 / CAD $6,365
Rest assured that these lower prices do not force you to settle for lower quality. Why are the prices so low? Cabo San Lucas has three qualities that account for the reasonably priced rhinoplasty:
Lower operating costs

Lower living expenses

High competition among clinics
You further maximize your savings when you do it on holiday, as the cost is spread over your vacation.
If you have been thinking about getting a rhinoplasty, review Cabo San Lucas as the amazing medical tourist destination that it is. The above-mentioned are the top medical centers, so feel free to learn more about it. Get a personalized quote from Saint Luke and get a quality nose job for less on your holiday.