Eyebrow Lift Review: Malaysia is One of the Best Countries to Get One
The Malaysian medical tourism scene is on the rise. The latest estimates show that revenues from medical and dental tourism will exceed $290 million by the end of this year. In addition, the Malaysian Healthcare Travel Council (MHTC) reports that the industry is experiencing a 30% growth per year. Many factors can explain this trend. To cut a long story short, Malaysia has all the right ingredients for all kinds of healthcare services, as well as cosmetic procedures like eyebrow lift. Review Malaysia and its medical industry to see what benefits you can avail as a medical tourist looking for cosmetic surgery in this country. The following is a brief summary of said benefits.
Malaysian Medical Tourism at a Glance
Malaysia has the infrastructure and as well as the right environment in which tourists from countries like Australia and New Zealand can get high-end services of an international standard. Not to mention, medical travelers provide substantial revenue to Malaysia, which gives local hospitals and clinics all the incentive to keep refining their services, while keeping prices low. This brings us to the next point.
Eyebrow Lift Price in Malaysia
To get an eyebrow lift, you have to dish out an average cost of AUD $14,000 and NZD $14,900 in Australia and New Zealand respectively. However, in Malaysia, you can get the same procedure for an average price of AUD $1,343 and NZD $1,427. This is a discount of 95% for the same procedure quality that you get back home! This is a deal that you simply can't miss. Even if you add the cost of travel and accommodation (which can be managed under budget), you can save $10,000.
Eyebrow Lift Clinics in Malaysia
More than 850,000 tourists entered Malaysia specifically for medical or dental treatments, and this number is expected to exceed one million by the end of this year. This has been made possible by local hospitals and clinics that are constantly enhancing their capacity to accommodate this influx of patients. Some of the best clinics for eyebrow lift include: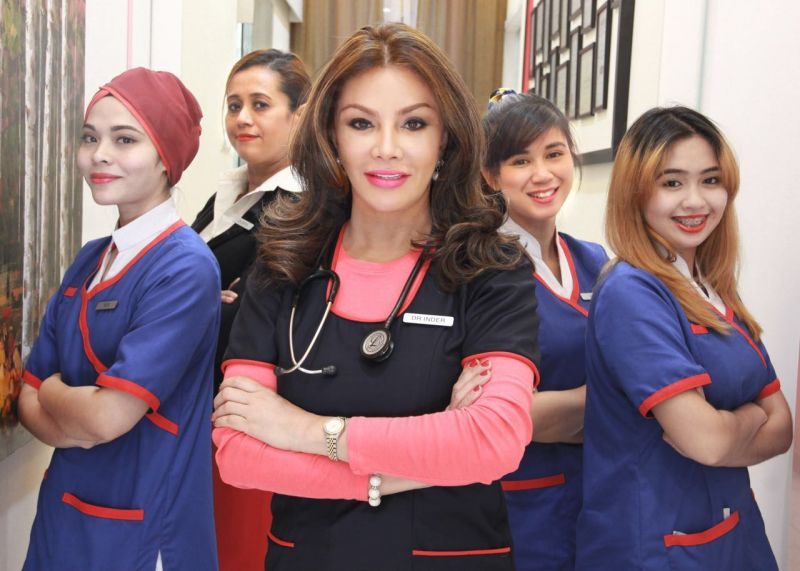 You can check out the features and prices of these clinics online, using eyebrow lift review articles right here at Medical Departures. These clinics are run under the supervision of the best eyebrow lift surgeons Malaysia has to offer. Some of them have even been trained abroad. You can look at the eyebrow before and after pictures of each clinic to witness the caliber of the surgeons working there.
Also remember that the MHTC was set up by the Ministry of Health of Malaysia for the express task of promoting medical tourism in the country. That is why you can easily find some excellent clinics for eyebrow lift. Review Malaysia and the clinics mentioned above to start shortlisting the most suitable ones for your needs.