Botox clinics in Bangkok regularly treat overseas patients, who come back time and time again because of the high-quality treatment and discounted prices available here. All it takes is ten minutes or so for a doctor to administer painless injections of botulinum toxin into the muscles of your face, and after a couple of weeks your wrinkles will be less visible!
Enjoy Big Savings on Botox in Bangkok
When it comes to botox cost Bangkok is one of the most affordable and reliable places in the world to have this type of cosmetic treatment. You can expect significant savings when you compare the price of having botox in Bangkok to cities like Sydney, Perth, Melbourne, or Auckland. Medical tourists often combine a trip to Bangkok for botox with a holiday in Thailand, to chill and enjoy the famous Thai cuisine, to explore the temples of Chiang Mai or relax on nearby beaches around Pattaya.
Why Travel to Bangkok for Botox
Besides enjoying access to affordable liposuction from specialist doctors, people travel to Bangkok because it is a fun, culturally fascinating city with attractions for everyone. Learn about the rich history of Thailand at the countless temples or test your bargaining skills at the many traditional markets dotted around the city. Accommodation options range from straightforward homestays to lavish five-star resorts, so there really is lodging to suit every budget.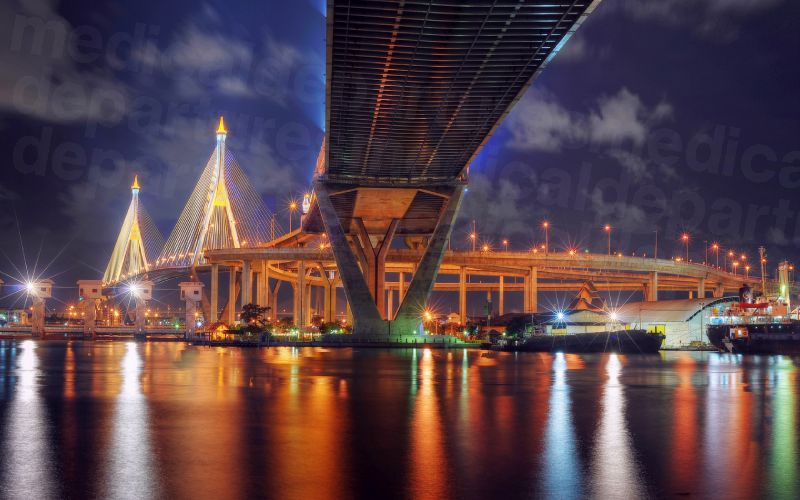 Three of the Best Bangkok Botox Clinics
The Thai capital is full of hospitals and cosmetic surgery clinics that offer botox, so it can be difficult to decide which one to visit. Medical Departures works closely with cosmetic treatment clinics in Bangkok and only recommends the best botox doctors who have a proven track record with international patients. Choose one from this shortlist of three to be sure you have your treatment at one of Bangkok's best botox clinics.
KTOP Clinic regularly receives five-star reviews from happy patients, who mention how pleased they were with the expert treatment and aftercare they received here. This clinic is an overseas branch of the Grand Plastic Surgery Hospital based in Korea, and the expert plastic surgeons here specialise in advanced surgeries like facial contouring and breast augmentation.
Another excellent option is the MedConsult International Clinic , where the staff speak both Thai and English. This bilingual hospital is headed by Dr. Donna Robinson, who trained at the Royal College of General Practitioners in the United Kingdom. When you book a botox appointment here you can expect free car parking, phone calls, refreshments, and Wi-Fi.
F Clinic is definitely worth considering for botox as well, with four branches conveniently located throughout the city. The clinic in the Nana district of Bangkok is just a couple of minutes' walk from the Nana SkyTrain station, making it an easy one to visit if you are using public transport to get around. Everything from botox to eye surgery is carried out here, all completed to high international standards.
Once you have decided which Bangkok botox clinic you want to visit book an appointment online with Medical Departures, or contact our Customer Care Team if you have any more questions.