Are you looking to get health care and medical checkups at a great rate and at an amazing location? You're not the only one! A lot of people have been traveling to the Pantai Medical Centre in Kuala Lumpur, Malaysia. The multi-storey premium facility has been known to provide, for 12 years, comprehensive healthcare packages alongside a range of individual treatments from IVF to breast augmentation to patients from around the world. There are many reasons why the Pantai Medical Centre is such a great facility for many, and they are indicated here below in our Pantai Medical Centre review. Kuala Lumpur, as a trendy tourist destination, also has a lot to offer and there will be a lot of activities for you during your stay there.
Services offered at Pantai Medical Centre
There are a lot of services offered at the Pantai Medical Centre, both surgical and non surgical. A lot of patients tend to travel there for cosmetic surgery such as breast augmentation, but they also offer general surgery services like mastectomy, cardiology services (angioplasty, coronary angiography, coronary stent, valvuloplasty), health and wellness packages that include medical checkups, ophthalmology services like cataract surgery and orthopaedic services like hip and knee replacement. If you're interested in getting cosmetic surgery at the Pantai Medical Centre (Kuala Lumpur), before and after pictures from our patients who had breast augmentation there are available on demand, and will give you an idea of what results to expect.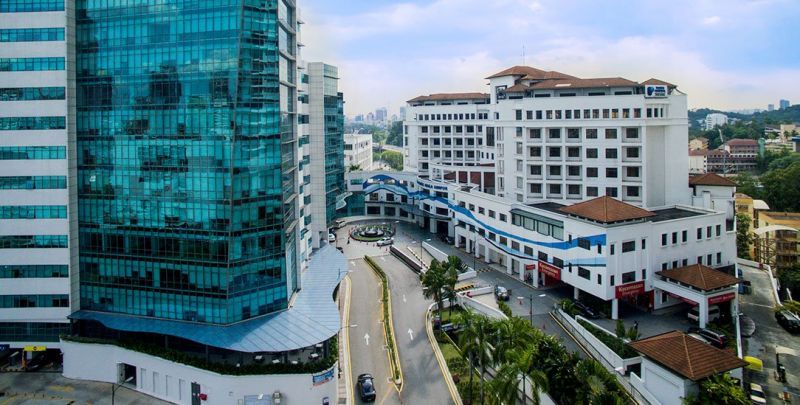 Doctors at Pantai Medical Centre
The Pantai Medical Centre is staffed with close to 200 certified doctors across a wide range of medical and surgical subspecialties, who are experienced and dedicated to their field and provide excellent care and specialty treatments. Those doctors are all bilingual (English and Malay), and are thus able to communicate with international patients, which improves the doctor-patient relationship and the overall patient experience. Moreover, they operate according to local, regional and international standards, and belong to known organizations and associations in their respective fields.
Cost of Care at the Pantai Medical Centre
At the Pantai Medical Centre (Kuala Lumpur), prices for medical and surgical treatment is much cheaper than at other institutions or even in other countries. Medical Departures patients who went there for breast augmentation for instance, were able to save at least 50% of the cost, compared to the prices in Australia and New Zealand. And even for fertility treatment which tends to be very expensive in western countries, you can make substantial savings. At the Pantai Medical Centre, IVF costs AUD 4,003 (NZD 4,295; USD 3,020; CAD 4,076; EUR 4,003; GBP 4,295) compared to AUD 10,541 (NZD 11,309; USD 7,952; CAD 10,533; EUR 10,541; GBP 11,309) in Australia and New Zealand.
If you're looking for a great hospital with a comprehensive range of services, check out the Pantai Medical Centre. Review Kuala Lumpur as a medical tourism destination – you'll like what you see. Healthcare facilities are known to provide top-notch, high-quality medical and surgical care. Get in touch with our team today to find out more.