Deep wrinkles, thin lips, flat cheeks, and even a receding chin can all be treated with dermal fillers, and you could save a lot of money by having this cosmetic treatment done in Bangkok. Many medical clinics in the Thai capital offer this type of facial enhancement, and they have plenty of experience in treating patients from overseas. You can expect the highly-trained doctors here to explain everything about the procedure to you in English, and many positive reviews about getting a dermal filler in Bangkok can be read right here at Medical Departures.
A Quick Guide to Dermal Filler Treatment in Bangkok
Dermal fillers are a synthetic injection that can add volume to your face and plump up areas that appear lifeless and depressed. A range of different dermal fillers are available; some of the internationally recognized brand names include Radiesse®, Sculptra®, and Juvederm®. Usually a numbing cream is applied to the area to be treated, which is marked out before the fillers are injected. Cold packs are applied to the injected areas to reduce swelling, and the entire procedure is generally completed within an hour. The real results of the treatment take around three days to appear.
Dermal fillers are a straightforward procedure, requiring no surgery whatsoever, and no scarring is left from the injections. While the price for this type of procedure varies slightly from clinic to clinic, the dermal filler cost in Bangkok is far more affordable than at clinics in Australia or New Zealand.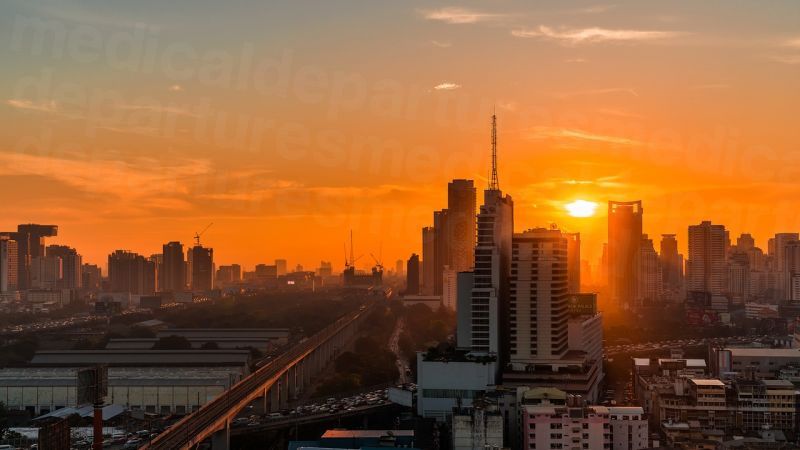 Bangkok Dermal Filler Clinics You Can Trust
One of the best places to have dermal fillers in Bangkok is the MedConsult International Clinic , which has been in business for over 17 years. Dr. Donna Robinson trained in the United Kingdom at the Royal College of General Practitioners, one of the foreign doctors in Thailand who has earned a Thai Medical License. A fully qualified dermal filler clinician who can speak English, Thai, French, and Spanish, Dr. Robinson offers new patients informative, free consultations prior to the procedure.
At the Apex Medical Center dermal fillers are just one of many cosmetic procedures available; others include hair removal, hair transplants, and body contouring. This professional dermal filler clinic is run by Dr. Nantapat Supapannachart, a member of the International Society of Dermatology and the American Academy of Dermatology.
Another great choice for dermal fillers in Bangkok is the Rajdhevee Clinic , where doctors and staff regularly care for patients from Australia and New Zealand. Established in 1977 by Dr. Pichit Suvanprakorn, this facility takes a holistic approach to skincare, offering a range of treatments to help patients skin stay looking healthier for longer.
If you need any more information about having dermal fillers in Bangkok or have questions about the clinics listed here, we invite you to talk to a member of our Customer Care Team. Or, when you have chosen your clinic, appointments can be booked online here at Medical Departures.