For the Best Liposuction Price, Indonesia Offers You High Quality Cosmetic Surgery
It's 2017, and Asia continues to be a thriving medical and dental tourist destination. Indonesia is all set to join the league of its neighbors and is successfully on the verge of capturing a significant market share in the region, especially the market for cosmetic procedures like liposuction. Indonesia has all the qualities of a healthcare hotspot: low prices, amazing holiday opportunity, state-of-the-art facilities, and a broad range of treatments on offer. If you are looking for the best liposuction price, Indonesia is a top contender that shouldn't be ignored.
Liposuction Price in Indonesia
Medical tourists, especially from Australia and New Zealand, can expect to save at least 50% on any major procedures, like liposuction, in Indonesia . Here are some figures that explain this fact more fully:
Cost of liposuction in Australia: AUD $8600
Cost of liposuction in New Zealand: NZD $9140
Cost of liposuction in Indonesia: AUD $695-3185 and NZD $745-$3417
So for a liposuction, Aussies and Kiwis can expect to save 60% of their treatment costs by flying to Indonesia. The low cost of such procedures is still the main reason why people fly to Asia. But those who are unaware of medical tourism still maintain that since prices are low, there might be some fraud or scam, or some strings attached. But that is simply not true.
For one thing, prices are low in Indonesia for Aussies and Kiwis because their currency is stronger than Indonesia's. That is one reason. In addition, the cost of labor as well as administrative costs of running a medical practice in Asia are also mu h lower than in Australasia, Europe, and North America. Malpractice and insurance expenses are also comparatively low in Indonesia.
The best part is that while the prices may be low, in most cases the procedure is performed by highly qualified liposuction surgeons using latest equipment and technology.
High Quality Treatments
Indonesia has a great line-up of hospitals and liposuction clinics that have acquired local or foreign accreditation for the quality of their services. Case in point is BIMC Hospital Nusa Dua . BIMC came as a game changer in Indonesia's medical tourism scene, and it is the first hospital in the country to be accredited internationally by Australian Council on Healthcare Standards International (ACHSI).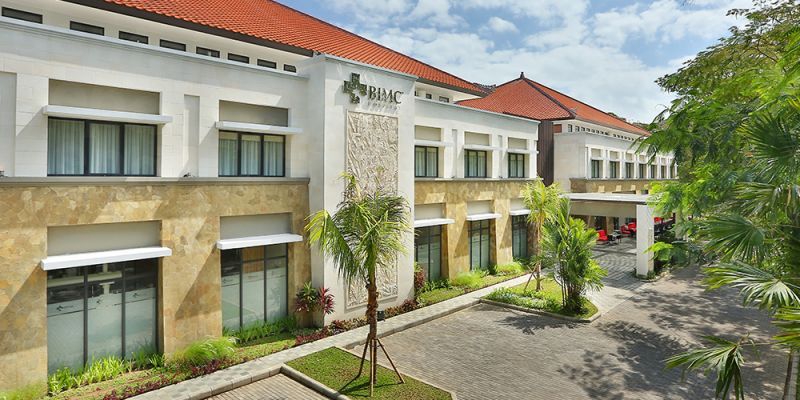 There are other great facilities for liposuction as well, such as Dnl Skin Centre . Learn more on liposuction review websites like Medical Departures. Also check out liposuction before and after photos here to see what kind of results you can expect.
To sum up, Indonesia is a great place to avail the benefits of medical tourism. Healthcare standards in the country have improved over the years but prices continue to be low. This represents a perfect combination for medical tourists, especially those seeking cosmetic procedures. You also get a chance to fly abroad and explore the beauty and culture of Indonesia.
Feel free to read more about the clinics mentioned above and find the best liposuction price. Indonesia and its world-class clinics await you!