With the Lowest Gleneagles Hospital Price, Penang is One of the Most Affordable Places for Medical Care
Located in George Town, Penang, Gleneagles is a prestigious hospital with a storied history. George Town is a beautiful tourist destination, and Gleneagles brings you the best of medical care in this region. In this article, we are going to analyze Gleneagles Hospital prices in Penang, as this will give us an idea of how much medical tourists can save on healthcare at this establishment. You can also consider this a Gleneagles Hospital (Penang ) review as we are going to learn about the hospital itself and not just the prices.
A Brief History of the Hospital
The Gleneagles Hospital has been known for its medical services for more than four decades. The hospital came into existence on the 1st of July, 1973. Since then, the hospital has been a reputed source for healthcare services ranging from medical check-ups to surgery.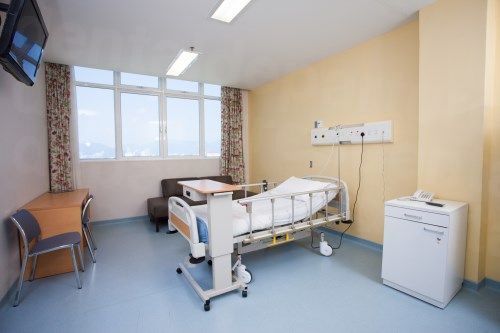 As already stated, the Gleneagles Hospital has an impressive past. Back in 1973, the hospital was a three-story building with two operating rooms. However, in just two years, the hospital doubled both its floors and bed capacity. It also started offering radiology, obstetrics, gynecology, and additional departments for ophthalmology, radiology, pediatrics, and orthopedics etc.
To support the needs of a large body of local and international patients, Gleneagles has also constructed a 19-storey adjoining building that has state-of-the-art facilities for all kinds of procedures.
Gleneagles Hospital (Penang) Cost
Malaysia is one of the most affordable countries in terms of healthcare services for medical tourists, particularly those from Australia and New Zealand. The following is a list of routinely performed procedures at this hospital and their prices:
· Angioplasty: AUD $5166-$9724 and NZD $5542-$10433
· Coronary Angiography: AUD $912-1216 and NZD $978-$1304
· Coronary Stent: AUD $5166-$9724 and NZD $5542-$10433
· Valvuloplasty: AUD $10635-$15194 and NZD $11,410-$16301
· Mastectomy: AUD $6078 and NZD $6521
Cataract surgery: AUD $1519-$3647 and NZD $1630-3912
We can also make a cost comparison so you can see how affordable the hospital really is.
For example, the average cost of hip replacement in Australia and New Zealand is AUD $21,108 and NZD $22,549 respectively, but at Gleneagles, you can get the same surgery at AUD $10,635-$13,674 and NZD $11,410-$14,671.
Likewise, knee replacement costs AUD $46,395 and NZD $49,775 in Australia and New Zealand, but here it costs AUD $10,635-$14,586 and NZD $15,649.
So even for major surgical procedures, you can save more than 50% of your costs as compared to local hospitals in your country. While the final bill will be determined by the hospital, you can expect to make exceptional savings on any healthcare service at Gleneagles. Along with a low Gleneagles Hospital price, Penang offers you an added benefit of tourism. Schedule a consultation right away.