From a State-of-the-Art Clinic to an Exceptional Eyebrow Lift Doctor, Penang Has You Covered
Considering an eyebrow lift? Give Malaysia a try. Hundreds of Aussies and Kiwis have flown to Penang for an eyebrow lift, and you should also consider becoming a medical tourist to this country. Penang is a beautiful location with much to offer in terms of nature, art, and culture, and it also has some excellent clinics for cosmetic procedures. And even when it comes to finding a good eyebrow lift doctor, Penang has you covered.
Meet Dr. Louis Leh
Dr. Louis Leh is one of the most renowned cosmetic surgeons in Malaysia with years of experience under his belt. He is successfully running the LEH clinic in Penang, where medical tourists from Australia, New Zealand, US, and European countries are a common sight. Inside the clinic you have glossy operation theaters with state-of-the-art equipment, where you not only get operated but also heal in the comfort and privacy of these hotel-like rooms. Professional nurses are always there to care for you, and also have 24/7 emergency assistance.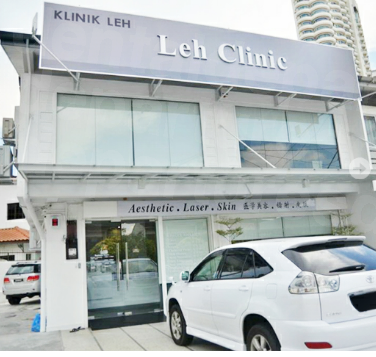 Why Penang?
There are several reasons why you should get an eyebrow lift in Penang, cost being the biggest one. Do you know that you can save up to 90% on surgery costs when getting an eyebrow lift in Penang instead of your home country?
Yes, you read that right.
The average cost of an eyebrow lift in Australia and New Zealand is AUD $1400 and NZD $1500 respectively. But you can get the same procedure in Penang for an average price of AUD $1280 and NZD $1370.
While this discount is substantial in itself, you can get an even lower price of AUD $1100 and NZD $1185, depending on which clinic you go to. At the LEH clinic, the current prices are AUD $1460 and NZD $1560, which are way lower than what you will pay at home for an eyebrow lift.
Also remember that cosmetic procedures like eyebrow lift are not covered by insurance unless there is some medical benefit to be achieved by the surgery. This means you will probably have to pay for the procedure yourself. So why not save 90% on surgery costs by taking a flight to Penang?
It's Not Just About the Money
Even if you get your eyebrow lift wholly or partially covered by insurance (perhaps because your surgeon thinks that it might improve your vision), you should still consider travelling to Penang for eyebrow lift. This is because the waiting period for elective procedures like eyebrow lift are notoriously long in Australia and New Zealand, but they are extremely short in Penang. And the procedure itself hardly takes more than an hour, so you will have your eyebrows done in a timely fashion in Penang.
Most importantly, you are getting a unique opportunity to get the perfect eyebrows while enjoying a vacation in Malaysia. So don't waste time and schedule a consultation with your eyebrow lift doctor. Penang awaits you!