This is based on laser hair removal price since this is one of the most popular hair removal methods. However, although a session can be completed in a day, several sessions are usually required before long-term removal is achieved.
Many people believe that they have unwanted, undesirable hair on their bodies and will go to great lengths to have it removed. Common at-home removal by shaving or the use of chemical creams (depilatories) are affordable and easy to use but are very temporary and stubbly re-growth can be irritating. If you are thinking of going to a hospital or clinic, you are probably looking for something more permanent. In "Western" countries, the more permanent the removal; the higher the cost is going to be. Prices will vary with types of treatment and the size of body area to be treated; but, you are probably looking at around US$900 for a complete course of treatment sessions (AUD $1,125; NZ$1,233; EURO €750; UK £650), whereas it will be around half the price in Pattaya.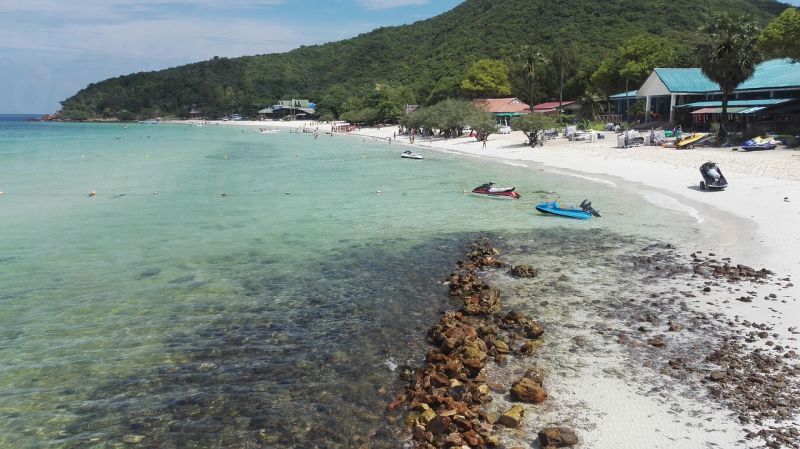 While it makes eminent sense to take advantage of the lower prices in Thailand by combining treatment with a holiday; the logic might not extend to a lengthy vacation to cover multiple sessions (plus – recently treated areas should not be exposed to strong sunlight). However, if you enjoyed your time in Thailand for your first session, why not consider returning there for some of your follow-up sessions – the price savings will still be available and you get another holiday. Travel to Thailand is easy to arrange but booking your hair removal appointments might be a little complicated. That complication is avoided when you make all your appointments through Medical Departures.
Not only do we recommend clinics giving the best hair removal prices, we have also inspected and vetted those clinics to ensure the quality of their treatments. We only recommend establishments operating to (or above) accepted "Western" norms. Additionally, these clinics are staffed by experts well versed in the English language. Should you have any questions, the customer service team at Medical Departures is available to help you online whenever needed.
In our review of hair removal hospitals in Pattaya, Medical Departures have verified the following clinics:-
La Grace Clinic Central Pattaya Beach Branch

Rajdhevee Clinic
They are all conveniently located near to first-class hotels and other areas of interest in Pattaya and, being MD Verified clinics, you can have absolute confidence in their services.
In fact, the Medical Departures hair removal hospitals review in Pattaya will serve you well in all respects. You may even care to take advantage of other low-priced cosmetic procedures on the same vacation as your laser hair removal. Price savings of similar magnitude are available for most popular treatments. After checking out Laser Hair Removal clinics in Pattaya , browse the site for other helpful suggestions.