Are you considering a hair transplant? Mexico is offering affordable procedures.
With recent scientific discoveries and the ability to provide natural-looking hair, more and more balding men, and even women, are encouraged to undergo a hair transplant. Mexico uses advance technologies and concepts to help achieve the lush, full head of hair they desire. In most patients a hair transplant will increase their self-confidence and appearance. Thinning or balding hair is something that is caused by aging, hormonal changes and genetics.
One of the most rapidly evolving medical procedures in aesthetic surgery, hair transplants are typically delivered under local anesthesia. The most popular procedure used by surgeons is punch grafts, mini-grafts, micro-grafts, slit grafts, and strip grafts. It is worth noting that after a hair transplant that the transplanted hair typically falls out, but the follicles will produce new hairs.
Medical Departures can help you find the best clinics with our verified clinics and extensive listings. Want to check out a hair transplant review? You'll find plenty from previous patients on our site who have undergone a hair transplant. Before and after pictures are also available to help you see what results can be achieved, and there is a lot of other information you will find useful to help you reach a decision about traveling to Mexico for a hair transplant. Here's some of our top-rated clinics:
Kaloni Polanco responds to the high demands of patients suffering from hair loss. It is a medical center that specializes in restoring hair for patients suffering from baldness. At Kaloni, providing hair restoration comes with ease through their constant development in the area of designing treatments for scalp disorders.
Kaloni Altavista uses only high quality, certified reusable materials and natural ingredients. This clinic is an active member of International Society of Hair Restoration Surgery. They keep themselves updated with the latest techniques in administering hair transplants to their patients.
If you are seeking an affordable yet excellent hair loss treatment, Gardel Hair Restoration Institute is a great option. They recently started using follicular hair unit transplants. This has proven to be an effective technique in hair restoration. Their state-of-the-art laboratories and highly experienced surgeons guarantee their patients an improved appearance.
At Kaloni Tijuana , wide-ranging solutions for baldness are provided with efficiency. This includes beards, moustaches and eyebrows that give natural-looking results and bring out the best look for every patient. All Kaloni clinics provide top quality services at affordable prices.
Srs Cancun provides effective ways to solve baldness and hair thinning. SRC international is equipped with state-of-the-art utilities and is fully updated with the latest methods of hair transplant ensuring a safe way of restoring a patient's hair.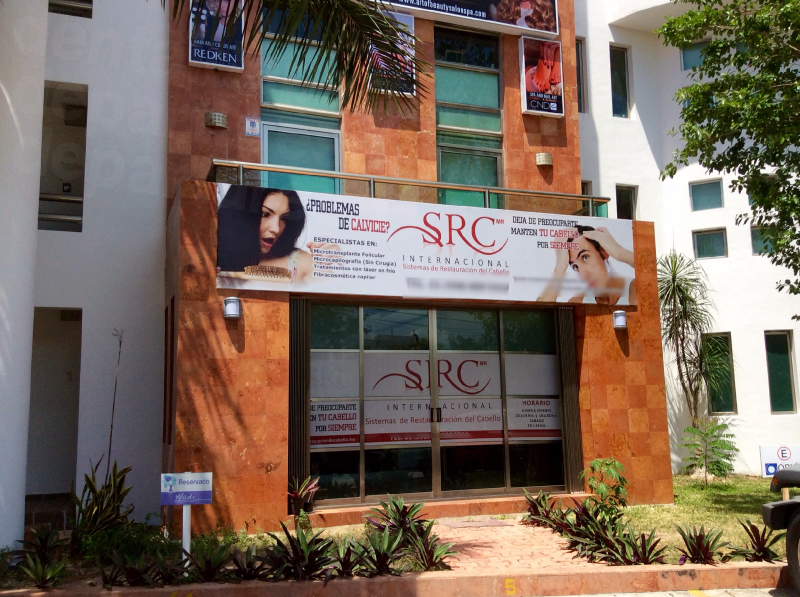 If you are wondering how much a hair transplant costs in Mexico here are some average prices for the treatment for the treatment.
PROCEDURE

US$

CAN$

AUD$

COMPARISON

HAIR TRANSPLANT

$ 8,300.00

$ 10,438.00

$ 12,000.00

INTERNATIONAL

$ 4,600.00

$ 5,785.00

$ 5,781.00

MEXICO

55.40%

55.40%

48.10%

% PATIENTS PAY
Modern innovations in technology have made hair transplant surgery a feasible option for many people, and traveling abroad is a good option for a hair transplant. Mexico is home to some of the best, and most importantly, affordable prices for international patients. Come get a new younger look today!