It's time for a body redo, and you want to take your health and beauty to the next step! Have you been thinking about doing arm lift surgery? Many people travel to various countries to get the best deals for their arm lift surgery, but for Medical Departures patients, Malaysia has proven to be a top destination for international travelers, people on a budget, and those who are looking to get the best deals for an arm lift cost. Malaysia offers excellent, affordable and top-notch options that are worth checking.
Why Malaysia?
Certainly, arm lift surgeons can be found anywhere. But Malaysia is just different, and in a good way. First, this beautiful country in Southeast Asia is a popular tourist destination for travelers from around the world. The Petronas Towers, one of Malaysia's top sights, are the epitome of modern architecture and a must-see in Kuala Lumpur. Historical buildings such as Khoo Kongsi are highly appraised by tourists, just as the opportunity to indulge in tasty, delectable and traditional street food. And in the midst of such an exhilarating country, you get to experience the best plastic surgery care that you can ask for.
Renowned clinics like the Arc Medical Group and Arc Clinic have led the way in the field of plastic surgery in Malaysia, and are facilities of choices for patients who are looking to get the best results for their arm lift surgery. To ensure that the care and treatment given follow high standards of quality and excellence, Malay plastic surgeons are board-certified and rigorously trained, with an extensive experience in various fields of cosmetic surgery, including arm lift surgery. That being said, we have no doubt that you'll be in the best hands.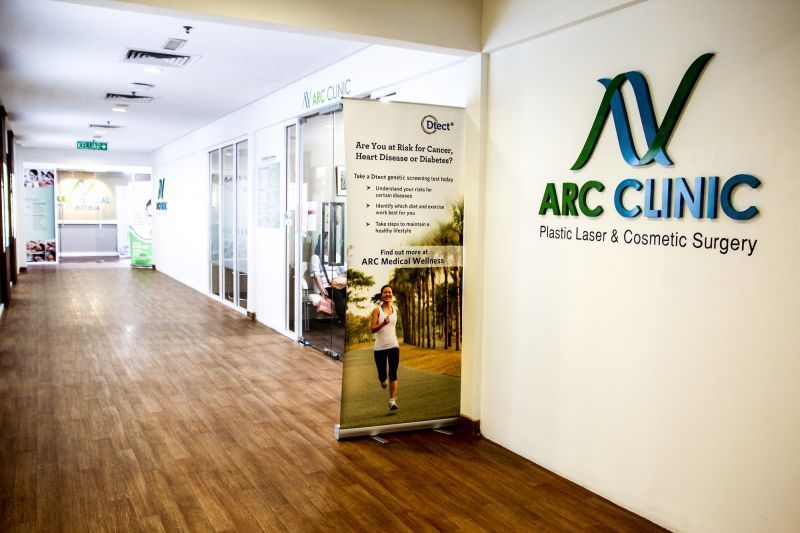 Top Arm Lift Clinics in Malaysia
Medical Departures works with a wide variety of excellent arm lift clinics, thus ensuring that we always several options to choose from, for our patients. According to our arm lift review, the main factor that is of particular interest to people traveling overseas for arm lift surgery is, cost. But luckily, arm lift clinics such as the Leh Clinic in Georgetown and the Beverly Wilshire Medical Centre in Kuala Lumpur, have that aspect covered.
At the Beverly Medical Centre, arm lift cost is at least 50% cheaper than what you'd pay in Australia or New Zealand. At Leh Clinic, the price for arm lift surgery is 7 times cheaper (AUD 2,300; NZD 2,450; USD 1,834; CAD 2,300; EUR 1,560; GBP 1,400) than the Australia and New Zealand prices (AUD 9,664 NZD 10,308; USD 7,714; CAD 9,684; EUR 6595; GBP 5,800).
Save Like nowhere Else By Doing your Arm Lift in Malaysia
Working with Medical Departures will guarantee you the best prices for your arm lift surgery. You don't just get to work with top notch surgeons such as Dr. Lau Hee Sim (from the Amandrey Clinic, Georgetown), you also get to make huge savings while being on your medical vacation! Prices indicated on our site are up to date, and there are no hidden fees. Contact us today to book your surgery and save on your arm lift cost. Malaysia's doctors will not disappoint.