When you're thinking about improving your midsection to restore a firmer, more youthful appearance you can be proud of, you might run into one giant obstacle to your thinner midriff: the expensive nature of the procedure in North American and Western clinics. For this reason, thousands of Western Medical Departures clients make the decision to opt to go abroad for a more affordable tummy tuck. Mexico is one of their favored destinations. The trip just across the Southern US border is increasingly popular for good reason – high quality and low cost.
The range of choices can be intimidating, and quality can vary greatly among clinics in Mexico. At Medical Departures, we hope to help you make the right decision with this tummy tuck review of our highest-rated clinics, based on reviews from out real-life clients, clinic pricing, and surgeon and clinic credentials.
First, check out this side-by-side comparison chart of pricing, and then find clinic details below.
Mexico Tummy Tuck Price:
| | |
| --- | --- |
| Western Average | $8,264 USD ($10,954 AUD, $11,753 NZD, $11,154 CAD, €7,705 EUR, £6,453 GBP) |
| | $ 3,184 USD ($4,221 AUD, $4,528 NZD, $4,298 CAD, €2,969 EUR, £2,486 GBP) |
| | $4,200 USD ($5,567 AUD, $5,973 NZD, $5,669 CAD, €3,916 EUR, £3,279 GBP) |
| | $3,063 USD ($4,060 AUD, $4,356 NZD, $4,134 CAD, €2,856 EUR, £2,392 GBP) |
| | $5,000 USD ($6,628 AUD, $7,111 NZD, $6,749 CAD, €4,662 EUR, £3,904 GBP) |
| | $5,500 USD ($7,291 AUD, $7,822 NZD, $7,822 CAD, €5,128 EUR, £4,295 GBP) |
Tummy Tuck Clinics
:
Jenny Bracamontes Blanco:
Jenny Bracamontes Blanco has earned a loyal customer base through nearly three decades of high-quality tummy tucks and other cosmetic procedures. She stands out for her clinic's dedicated Western orientation, with English –speaking staff, which, along with the high quality of her work and affordable pricing, has earned her a 5-star rating from Medical Departures clients.
Marroquin and Sandoval:
Dr. Marco Tulio Marroquín and Dr. Karla Sandoval Diaz have teamed up to open this up-and-coming cosmetic powerhouse in scenic Los Cabos.
The pair's bilingual approach and catering to Western clients make for a welcoming atmosphere to Western clients, and we recommend this clinic for this reason, as well as their modern facilities and high quality of work.
Juan Gordillo:
Another five-star facility as rated by Medical Departures clients, 11-year-veteran Dr. Juan Gordillo offers an extensive portfolio of photos and reviews on our profile for you to peruse.
Hospital de la familia :
Hospital de la famila has consistently produced results exceeding clients' expectations since 2003, and their surgeons' record of excellence continues. Coming up on its 15th anniversary, Hospital de la familia has established itself as a rock-solid option for your tummy tuck procedure.
Hospital Hispano Americano:
Since 1992, Hospital Hispano Americano has kept pace with all of its rivals in terms of effectiveness, quality of service, and competitive pricing. Check out the countless positive reviews for yourself on the clinic's profile.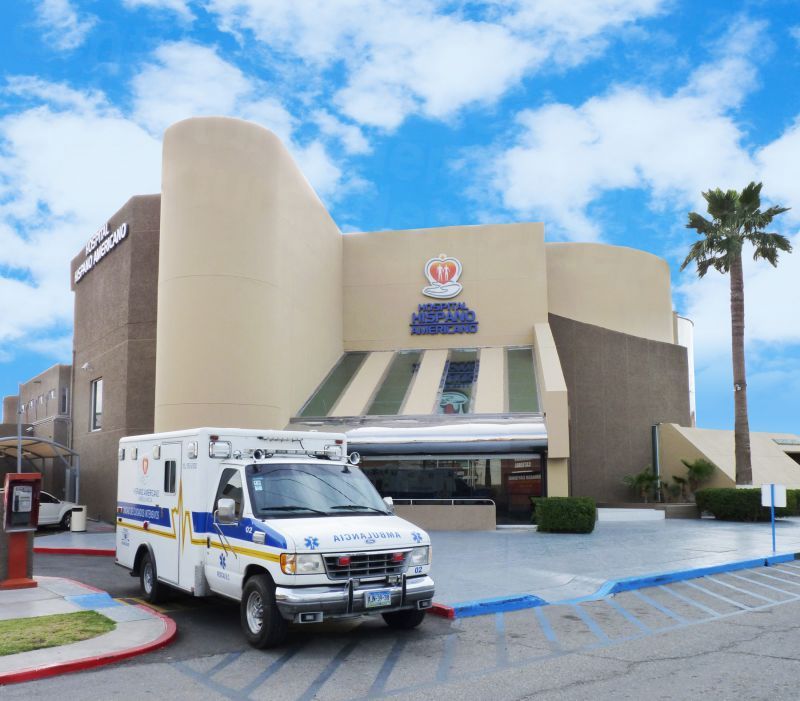 With this selection of clinics for your tummy tuck, Mexico clinics rank at the top of Medical Departures' recommended medical tourism sites, particularly for North American patients in close physical proximity!