Sometimes, you encounter a cosmetic treatment that is also very good in a medical sense. The epitome of that philosophy is Gastric Bypass surgery. Although the treatment is first and foremost a cosmetic procedure, it can also help with weight loss. For Americans and Canadians who seek affordable gastric bypass clinics, Tijuana , Mexico, is a very viable option for those seeking not only affordable prices, but also quality and safety.
Did you know that Tijuana in Mexico is leading the way for affordable cosmetic treatments? Thousands of Americans, Europeans and Canadians are visiting Mexico each year as an alternative to extortionate medical, cosmetic and dental prices back home. Don't get left behind, or even more importantly, don't get left with a massive cosmetic treatments bill!
Where are the Best Clinics?
When you are researching online to find the most highly-recommended gastric bypass clinics, Tijuana has high-quality gastric bypass clinics, but also the most affordable choice of gastric bypass surgeons you will find. Medical Departures is an online medical tourism vacation platform that offers clinic listings and also gastric bypass review pages of clinics in Mexico so you can find the most highly-recommended choices.
A former customer wrote each review, giving you the truthful details of the clinic's services, standards and treatments. The most highly-recommended clinics and surgeons in Tijuana for gastric bypasses are the Advanced Health Medical Center , Sergio Verboonen Tijuana , and Dr Carlos Altamirano Cano . What you need to fully understand is that the above-mentioned clinics and doctors all offer world-class services, have English and Spanish speaking staff, and offer unbeatable prices that you just can't match anywhere else.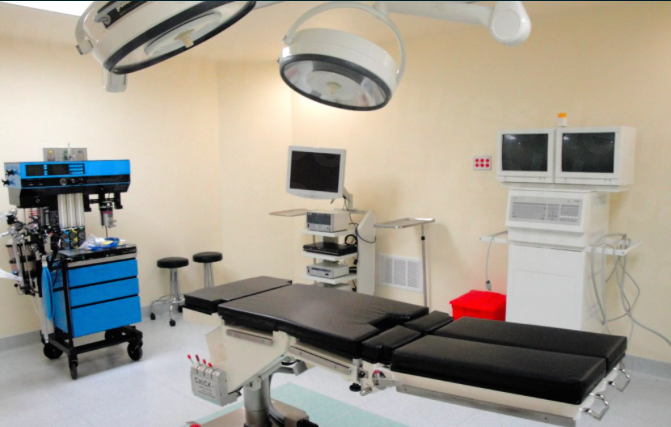 When you want to find the best choice of gastric bypass clinics Tijuana has to offer, the Medical Departures website can simplify your options and give you the most honest and impartial advice online.
Cheapest Prices in Mexico
Now we have found out that Tijuana has some of the most highly-recommended clinics for gastric bypass in the world, it's time to start thinking about getting the best gastric bypass cost.
Mexico is one of the cheapest places in the world across the board for medical and cosmetic treatments. If you want to find affordable gastric bypass prices, here are the average costs in Mexico: US $ 7,500 (CAN $9,428; UK £5,744; Euro €6,544; Aus $9,574; NZ $10,207), compared to the prices in the US $ 23,000 (CAN $29,073; UK £17,521; Euro €20,065; Aus $30,000; NZ $31,971).
As you can see, Mexico is one of the best options in the world for affordable gastric bypass clinics. Tijuana is rapidly becoming the place of choice for Americans, Canadians and Europeans who want a low-cost alternative to the expensive cosmetic procedure prices back home, while still enjoying high safety standards and highly-trained specialists and surgeons. Book Tijuana today or you might miss out on these once-in-a-lifetime offers that are simply unbeatable. Don't make the mistake of paying through the nose back in your home country