When we make any important choice in life, especially when talking about cosmetic and plastic surgery, it's imperative to be armed with lots of knowledge and facts. Whether we get this information from researching online, through word of mouth or recommendations, Phuket plastic surgery is one such industry that needs proper research so you can make the best-informed decisions. Here is a list to find the most highly-recommended Phuket plastic surgery clinic that merges quality and affordability.
Bangkok Hospital Phuket
Voted as the Number-1 Phuket plastic surgery center, the Bangkok Hospital Phuket is literally at the top of the tree. The hospital is rated as Phuket's best for all manner of media and cosmetic treatments and is where those who want the most reliable cosmetic treatments go.
Tanaporn Clinic Phuket Branch
With a reputation for offering the highest quality non-surgical cosmetic treatments in Phuket, Tanaporn Clinic gets some of the best recommendations. Phuket plastic surgery is affordable yet high-quality, with Tantaporn having a friendly team of medical professional on-hand to perform cosmetic treatments that can enhance your face and body, combating signs of ageing.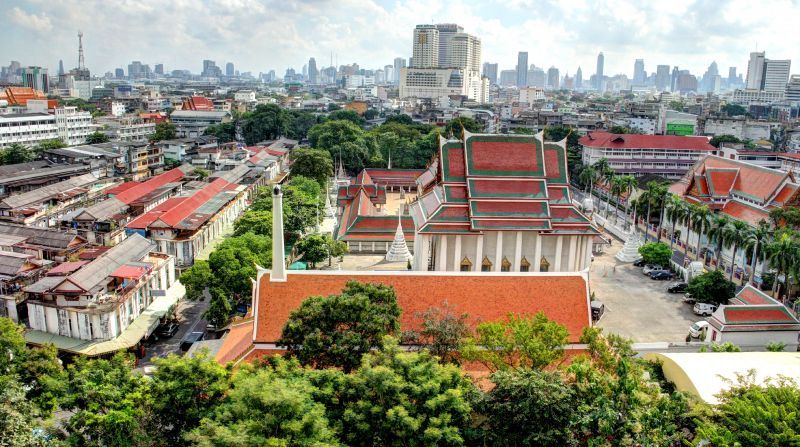 Apex Profound Beauty Clinic - Jungceylon Branch
Whether you are seeking out the best value for money cosmetic treatments money can buy, or want to book Phuket cosmetic surgery packages, the
Apex Profound Beauty Clinic
is a great choice for many reasons. They come highly-recommended for their first-rate cosmetic treatments, but are also located in the heart of Phuket in its premier tourism destination, Patong Beach, which means you literally get the best of both worlds for your Phuket cosmetic treatment holiday.
Radiant Medical Phuket
Radiant Medical Clinic in Phuket is one of the more unique establishments on the island. More predominantly known for being a skin treatment center, they utilize the latest and greatest procedures and techniques to fix any blemish or skin issue you may have. The center's owner, Tanyawan Ketkan, is one of Thailand's leading experts in skin treatments who has the highest level of recommendations. Phuket plastic surgery treatments centers are some of the best in world, but when you need a skin specialist, no-one can match Radiant Medical Phuket.
Rajdhevee Clinic (Phuket)
Rajdhevee Clinic is a large chain of clinics throughout Thailand offering the most innovative anti-ageing therapies and laser treatments that can cure a vast selection of dermatological and skin conditions. They have been in operation for over 36 years, with the Phuket branch being one of their most popular. With a holistic approach to well-being, when you seek the latest state-of-the-art laser treatments, you simply can't afford to overlook Rajdhevee Clinic in Phuket.
This list was created to give you the most honest and beneficial recommendations. Phuket plastic surgery clinics are some of the best in the world, merging 5-star treatments you would expect to find in high-end cosmetic surgery practices in the Western world, but with a price range at an average of 60% less. Phuket medical tourism is an untapped market that needs to be seriously considered when you want to save big money on your cosmetic treatments.