You have your flights and accommodation booked for your much-anticipated holiday in the vibrant city of Pattaya, Thailand. All your activities are planned, but you have one day spare. Whilst you are enjoying your holiday, why not have that lip filler (augmentation) procedure in Pattaya – you'll get it for much less than at home?
Pattaya, these days, is seen as an excellent medical tourism destination. More clinics are being opened to cater for the steady influx of foreigners, and particularly the increase in medical tourists. There are now more than a dozen private hospitals which are new and equipped with the most up-to-date facilities. This has given rise to healthy competition, with the result that facilities and treatment standards remain high – and costs low.
What will your lip filler cost in Pattaya? Only a small slice out of your overall holiday cost!
That competition in the growing medical tourism market has resulted in the Pattaya's private hospitals and clinics offering superior medical treatments at significantly lower rates than hospitals charge in other countries.
In your home country, depending on what kind of procedure is undertaken, you can expect to pay around:
USD $2,687 (AUD $3,562, NZD $3,821, EUR €2,505) for lip augmentation. In Pattaya:
USD $ 847 (AUD $1,123, NZD $1,205, EUR € 790).
That's savings of almost 70%.
Moreover, Medical Departures assure you of the best price. Should you find your lip filter procedure with the same clinic, on the same date, at a lower rate on the internet after you have booked, we will match it.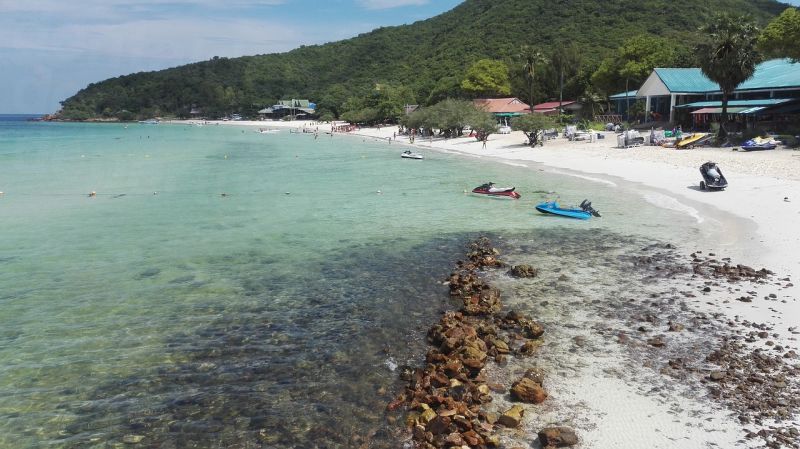 Which are the most reliable lip filter clinics in Pattaya?
In Pattaya's clinics the majority of medical staff speak fluent English having been educated in Western institutions. Surgeons offer the most up to date, safest procedures and utilize the latest in medical equipment.
Medical Departures list only hospitals and clinics employing physicians with the best professional memberships, qualifications and stellar reviews. Our quality assessments also include criminal and legal checks. The Pattaya medical centers which meet all of these criteria include:
When you combine your holiday in Pattaya with a lip filler for less cost at a reliable clinic, you are getting the best of both worlds. Pattaya has a lot of tourist attractions apart from sun, sand, and sea. The city is home to a growing number of cultural and action-packed attractions, 5-star hotels, mega shopping malls, international restaurants, museums, wildlife sanctuaries, temples, parks and gardens. Or you can just choose to laze on the beach and relax whilst recuperating from your treatment.
Book for affordable lip augmentation in Pattaya with Medical Departures. Our Customer Care team will answer all your queries and help you with the booking process. They can also let you have more information about lip filler clinics Pattaya, or provide you with a personalized quote , free of charge.