A Great Place for Tummy Tuck: Phuket. Packages Are Also Available for Super Saving
A tummy tuck is a procedure frequently sought by men and women for a variety of purposes. Women often want to lose excess fat and reduce sagging skin following pregnancy, or when they have lost a lot of weight. Men, on the other hand, seek to tighten their abdominal muscles when diet and exercise doesn't seem to work for them. This procedure is known as abdominoplasty. Whatever your needs, getting a tummy tuck in Australia or New Zealand costs a pretty penny. Think you can save more on your tummy tuck? Phuket packages make it possible.
Best Holiday Packages for Medical Tourists
Since cosmetic surgery is (for the most part) elective, you will not be able to cover your tummy tuck through insurance. This will bring the total bill of your procedure to an enormous amount if you live in a country like Australia. Luckily, there is a way for you to remove all that extra fat and sagging skin without spending a fortune. All you need is to get on a flight to Thailand.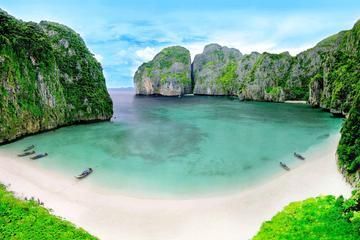 There are several quality hospitals in Bangkok, Chiang Mai, and especially Phuket that offer affordable cosmetic procedures like tummy tuck. Holiday packages are frequently advertised by private hospitals in Phuket to attract patients from foreign countries. You can easily find such packages on the internet.
Tummy Tuck Price in Phuket, Thailand
While holiday packages are great money savers for medical tourists to Thailand, it should be noted that prices for cosmetic procedures like tummy tuck are not that high to begin in the region. So you the packages really are a great deal. Let us do a brief cost comparison:
Average cost of a tummy tuck in Australia: AUD $13600
Average cost of a tummy tuck in New Zealand: NZD $14700
Average cost of abdominoplasty (tummy tuck for men) in Thailand: AUD $6600 and NZD $7100 Average cost of mini tummy tuck in Thailand: AUD $4800 and NZD $5200
While the final price will depend on your procedure and the hospital you choose, you can confidently expect the prices to not exceed these estimates by a huge margin. In other words, you can save more than 50% of your tummy tuck costs if you become a medical tourist to Phuket, Thailand.
Further Benefits Getting A Tummy Tuck in Phuket
Although low prices are the primary reason why people become medical tourists, there are other factors that define the overall value of getting a tummy tuck in Phuket. Consider the fact that you are also getting a rare opportunity of enjoying a vacation in Thailand.
Moreover, the quality of healthcare in Thailand is by no means inferior to what you would get in your home country. All the top cosmetic clinics in Thailand have state-of-the-art equipment and they employ board-certified and even foreign-qualified doctors and surgeons.
In other words, you are paying less for the same level of treatment and patient care when you come to Thailand for a tummy tuck . Phuket packages are the icing on the cake that further reduce the costs.