If you are not satisfied with how your lips look, or if you have damaged them in any way, lip enhancement might be the solution. And if you are worried about the cost of lip enhancement, you can always undergo this procedure abroad, in a country like Malaysia. This gives you a chance to combine plastic surgery with a nice holiday, and can save thousands of dollars in the process. In the following paragraphs, we will talk about lip enhancement and review Malaysia as an ideal location for cosmetic surgery.
Lip Enhancement Cost in Malaysia
The average cost lip enhancement in Australia and New Zealand in AUD $3800 and NZD $5277, whereas the average cost in Malaysia is AUD $2646 and NZD $3674. So you can save more than 20% of your surgery costs by getting your lips enhanced in Malaysia instead of in your home country. Saving a couple of thousand dollars is a great bargain, considering the high probability of your lip enhancement not being covered under your insurance policy.
Lip Enhancement: Before and After
You may want to enhance your lips surgically, but first, you need to consult with your physician. You can talk with a local specialist and also express the desire of undergoing surgery abroad. That way your physician can furnish your medical records and perhaps even suggest some good clinics abroad.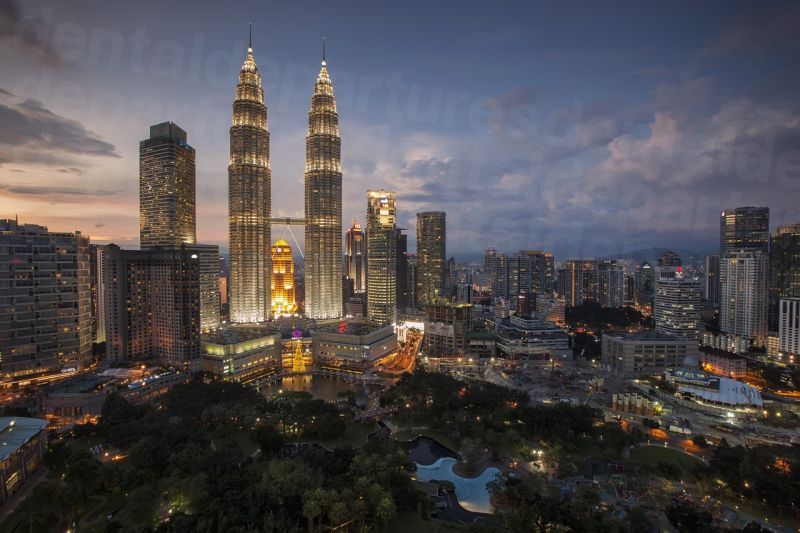 Consultation is also the time to learn as much as you can the procedure itself, what kind of effects can be achieved surgically, and what the risk factors are. When selecting a clinic for lip enhancement, make sure to ask for before and after pictures as they give you a visual clue of the kind of results you can expect from surgery.
Since this is a surgical procedure, there will be a subsequent healing process, although it will be shorter than most other surgeries. At this time you need to follow your surgeon's advice strictly to avoid complications.
Another benefit of getting lip enhancement in Malaysia is that you can heal after surgery in relaxing environment far away from prying eyes and the stress of your daily routine. As you heal, you can explore the tourist attractions around your clinic as well.
What Are Some Good Clinics for Lip Enhancement in Malaysia?
Malaysia has a highly-developed medical infrastructure that is especially geared towards medical tourists. You can easily look for clinics in Malaysia and schedule appointments online. Three top clinics for lip enhancement in Malaysia are:
These clinics look like resorts, as they are equipped with luxurious amenities to enhance your comfort and privacy. They also have English-speaking staff to ensure smooth communication.
So, this was a brief overview of getting lip enhancement in Malaysia. To learn more about the prices, recovery time, and risk factors associated with lip enhancement, review Malaysia's best clinics and get personalized quotes for comparison.