Are you looking for facial contouring, particularly for the chin and the high cost of this treatment is holding you back? For an affordable chin augmentation price Malaysia is a top destination among medical tourists. With low prices all round whether for medical treatment, hotels, food and entertainment, you get more bang for your buck anywhere in Malaysia. The country is known for its glitzy shopping malls, markets and streetside shopping galore – and you can shop till you drop in Malaysia since you find good bargains as well. Since chin augmentation is not a procedure that requires significant downtime, you can enjoy a holiday as well.
Why should you consider chin augmentation?
A strong looking chin, whether pointed or squared give you a more confident and self-assured appearance. When you look good, you are automatically more confident and you enjoy life more. A receding chin can give the impression that you are weak-willed, even if that is not the case. Chin augmentation then helps you look and feel better.
It can be done surgically when incisions are made under the chin or inside the mouth and implants are inserted. The implants may be made of silicone or other materials and can be customized according to what will look good on your face. After mentoplasty as this procedure is called, you will have a stronger looking jaw line and your nose, too, will look more in balance with your facial features. It also improves the definition of your cheeks and is also helpful in correcting facial asymmetry.
Similar results can be achieved by the use of FDA approved dermal fillers like Juvederm, Restylane, Radiesse or Bellafill. Some last for up to a year while others give permanent results. This procedure is simple and you don't need significant downtime with it. Check out chin augmentation reviews and chin augmentation before and after images so that you know the kind of difference you can expect.
Good quality chin augmentation clinics in Malaysia
Among the top chin augmentation clinics in Malaysia are:
Beverly Wilshire Medical Centre – located in Kuala Lumpur this is a popular medical facility for all kinds of aesthetic procedures.
Clinic d'Umra – located in Shah Alam in Selangor, this cosmetic clinic offers surgical and non-surgical procedures to enhance and improve your appearance.
Esme Clinic – located in Petaling Jaya in Selangor, this clinic offers various cosmetic treatments. One of its innovative specialties is a skin whitening procedure.
YS Clinic – located in Subang Jaya in Selangor, this clinic is a one-stop shop for all kinds of cosmetic procedures including facial contouring and rejuvenation procedures.
Klinik Loh Surgery – located in George Town, Penang, this clinic offers a wide range of cosmetic treatments including using stem cells for rejuvenation.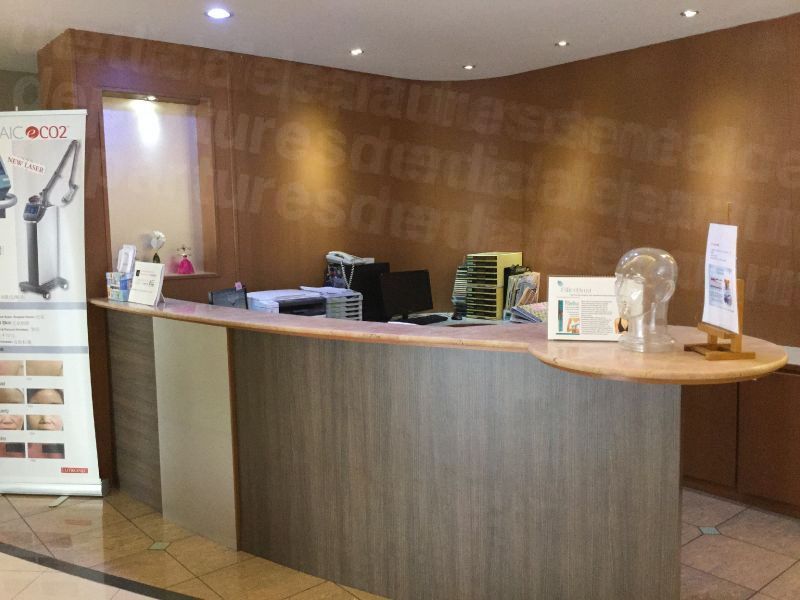 These clinics are manned by highly qualified chin augmentation surgeons.
What is the chin augmentation price in Malaysia?
In your home country you can pay an average of AUD9,087 (NZD9,479 £5,326, €5,839, US$6,855, CAD8,746). In comparison in Malaysia you will pay around AUD607 (NZD656, £373, €408, US$480, CAD605) for this procedure.
Book with Medical Departures for a low chin augmentation price in Malaysia.