Want a new body to show off during your tropical island vacation? Medical Departures can help you find the highest quality clinics and most qualified specialists for liposuction in the Philippines.
Why All the Way to the Philippines?
Aside from the never-ending tropic sun and thousands of island beaches to bask and bathe in, the Philippines offers high-quality, affordable medical and cosmetic care to cater to your aesthetic desires.
How Does Liposuction Work?
People usually undergo liposuction (often called "lipo" by patients and cosmetic surgeons) to remove fatty deposits in stubborn areas that refuse to be exercised away. Lipo is often use as a way to help sculpt or countour your body, and often works best with a program of good diet and exercise.
On your lower body these areas include: thighs, hips and buttocks, tummy and waist, upper arms, inner knee, calves and ankles, breasts and back. On your face lipo can be performed on your cheeks, chin and neck.
Liposuction starts with the use of a local anaesthetic. Once it has taken effect, the surgeon creates small incisions in the desired area and inserts a suction device to remove the fat. You will want to carefully follow your doctor's post-surgery instructions. Sun bunnies seeking a beach vacation should know that doctors do not recommend exposure of incisions to harsh sunlight for at least 12 months. After that you can strut your stuff on any beach anywhere!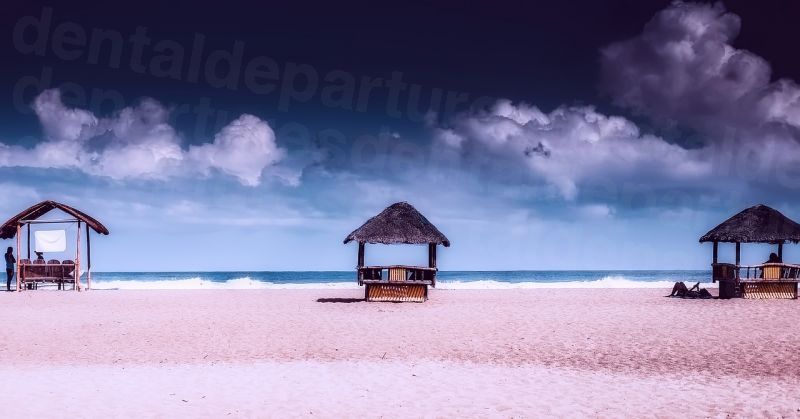 How Much Does Liposuction Cost?
Lipo can be expensive but with the right clinic and doctor, you can have cost-effective yet quality liposuction treatments in the Philippines. Some fees are for surgery only; other clinics quote "global fees," including the surgical (doctor's) fee, anesthesiologist's fee, operating room fee, pre-op lab expenses, charges for post-op elastic compression garments, and charges for antibiotics and other prescribed drugs.
Compare world standard rates with the abdomen liposuction cost in the Philippines:
PROCEDURE:
LIPOSUCTION/

ABDOMEN


US$

NZD$

AUD$

COMPARISON

$6,000.00

$8,344.00

$7,500.00

INTERNATIONAL

$1,958.00

$2,723.00

$2,504.00

PHILIPPINES

32.60%

32.60%

33.40%

% YOU PAY

$4,042.00

$5,621.00

$4,996.00

YOU SAVE
Where Do I Go for Liposuction in the Philippines?
Founded in 2002 by Dr. Aivee Teo, a renowned Philippines dermatologist, The Aivee Clinic offers cosmetic surgery, regenerative medicine, hair restoration and a wide offering of dermatological and anti-aging treatments. Housed in a Parisian setting, the facility provides patients with a private and exclusive feel. The most up-to-date medical equipment is utilized, including the VASER LipoSelection® body contouring procedure, which uses ultrasound to target and safely remove unwanted deposits.
Body Accents was established in 2015 by Dr. Ruth Ellen O. Mangaoang. With up-to-date cosmetic surgical equipment and practiced procedures, Body Accents offers services such as breast augmentation, eyelid surgery, rhinoplasty (nose work), butt augmentation, tummy tuck, scar revision, and of course, liposuction.
The Asian Tropics Aesthetic Center offers high-quality service with a capable team of cosmetic professionals. Established in 2007, The Asian Tropics Aesthetic Center provides patients with liposuction, specialized cosmetic and plastic surgery procedures for the body and face, hair transplants and cosmetic gynaecology. The clinic also administers a wide range of non-surgical treatments, such as radiofrequency, mesotherapy, Botox and dermal fillers.
The exclusive "No Worries Warranty" is available in all these three Medical Departures recommended clinics:
No Worries Warranty - The Aivee ClinicB
What's Next?
Phone us for free, e-mail us, talk via our online chat or book your appointment online. Medical Departures enables you to choose a lipo specialist, compare prices, read patient reviews, view maps and check-out clinic photos. We offer exclusive discounts, guaranteeing you the best prices for your cosmetic treatments you desire care. Book with us for your quality-checked dentist in Cancun.