You need have no apprehensions about the quality of treatment that you get because Malaysia is a popular medical tourism destination, with a good-quality medical infrastructure, well-trained and experienced doctors & estheticians and numerous cosmetic clinics located in different parts of the country to give patients a real choice.
What is the range of anti-aging treatments in Malaysia?
The clinics in Malaysia are well versed in the use of the latest medical and esthetic devices and treatments that are used for anti-aging. While traditional surgery (like facelift, eyelid surgery, browplasty, neck lift or more) is still favored for heavy wrinkling and sagging skin, there are many newer treatments available that are not so invasive. These treatments help with skin smoothing and tightening, replace volume and wrinkle reduction. These include:
Dermal fillers – these are injected into deep lines and scars and help to smooth the skin.
Botox – injected to paralyze the muscles that cause dynamic wrinkles. Often botox and fillers are used at the same time for different kinds of wrinkles.
CO2 laser skin resurfacing – this is like a laser peel that makes tiny holes in the skin, causing the skin to heal over time and the new skin is firmer, smoother and younger looking.
Chemical peel – different strengths of acids are applied to the skin to exfoliate or penetrate deeply, causing the skin to rejuvenate as it heals. The strong chemical peel is somewhat like a liquid facelift, but requires significant downtime.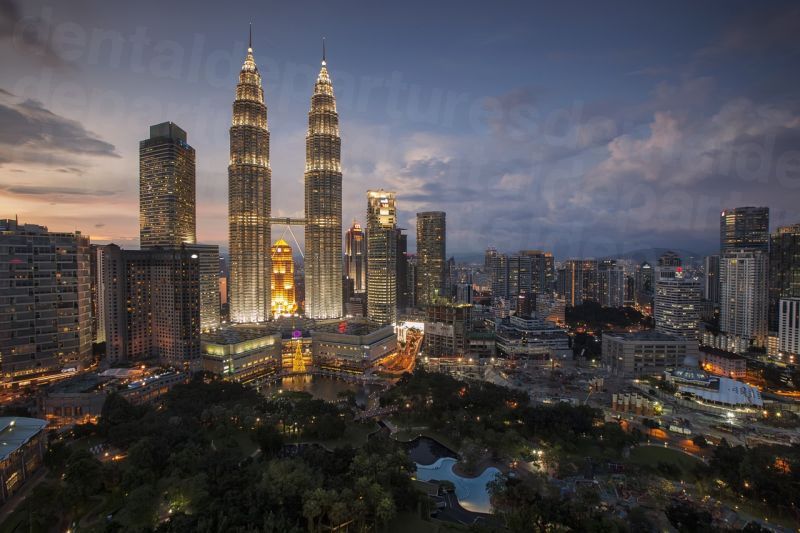 Dermabrasion – a technique that uses tiny needles to wound the skin, again causing the skin to rejuvenate. Microdermabrasion is another technique that is less invasive than dermabrasion as it is akin to skin polishing, removing dirt and debris from the skin.
Recommended cosmetic clinics for anti-aging treatments in Malaysia
There are numerous cosmetic clinics in Malaysia where you can get these treatments done, but it is best to go to a recommended and verified clinic such as the ones listed on Medical Departures' website. Some of the clinics are:
Dr. MM Clinic – with a range of anti-aging treatments, this clinic located in Kuala Lumpur offers a high standard of professionalism. You can avail of the latest modern rejuvenating treatments at this clinic.
The Suisse Clinic – this clinic that is located in Kuala Lumpur offers a wide range of treatments to enhance your appearance. These include liquid facelift, facial rejuvenation, wrinkle treatments, thread lift and others.
What is the cost of anti-aging treatments in Malaysia?
As there are so many different anti-aging treatments available it is very difficult to give a general price comparison. However, whatever you get done in Malaysia will cost much less than it would be in your home country. For example a mild chemical peel in Malaysia will cost you US$100 (CAD124, £77, €83, AUD125, NZD137).
This is 50 percent less than the price you would pay where you stay where an average price is US$200 (CAD250, £154, €166, AUD251, NZD275).
Book with Medical Departures for anti-aging treatments in Malaysia's clinics that will help you look younger.