If you go through dermal filler reviews, Indonesia comes up as a popular destination for cosmetic work. With Bali having a reputation as a party place thanks to the numerous nightclubs, lounges and late night attractions, it is no wonder that it attracts hordes of tourists. And – cosmetic and medical work being reasonably priced – medical tourists, too, flock to the area to take advantage of a combined holiday with cosmetic treatment.
How dermal fillers are an anti-ageing treatment
When the inevitable signs of aging appear on your face in the form of wrinkles and loss of volume as also sagging skin and thinning lips, dermal fillers offer a quick-fix solution. Many different wrinkles and lines can be filled using dermal fillers. Loss of volume can also be addressed by dermal fillers as can thin lips. Dermal fillers are also a non-surgical option for a nose job.
Injections of dermal fillers are quick and require no downtime. They are a viable anti-aging solution and your face looks much younger in a short time. Various dermal fillers are now FDA approved for nose, lips, cheeks and chin enhancement. You can see dermal filler reviews and see what kind of difference you can expect after this treatment. And dermal filler before and after images on the net will show you the anti-aging effects of this cosmetic treatment.
High quality dermal filler clinics in Indonesia
While you could walk into a cosmetic clinic in Indonesia and get dermal filler work, you should be aware that this treatment should be administered by well- qualified and experienced dermal filler doctors. At Medical Departures, we only list clinics that we have vetted and doctors we have investigated so that you are safe. Among our clinic listings are: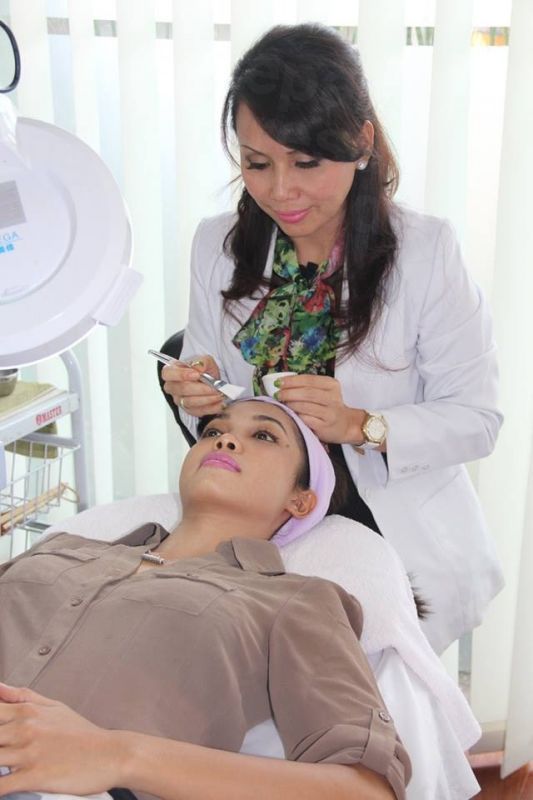 Nu-Mi Aesthetic & Wellness Center –you can get any kind of cosmetic treatments done at this high quality clinic. The doctor here is Member of World Society of Interdisciplinary Anti-aging Medicine (WOSIAM) and a dermal filler specialist.
Skin Act's Clinic – for anti-ageing treatments, this clinic in Denpasar is highly regarded and offers numerous popular anti-ageing treatments including dermal fillers. You can check dermal filler reviews in Indonesia on our site.
Dermal filler cost in Indonesia
The dermal filler cost in Indonesia is affordable. Instead of paying around AUD1,009 (NZD1,071, £614, €684, US$798, CAD1,001) which is what you would pay in your country of residence, you would pay a starting rate of AUD330 (NZD352, £200, €224, US$261, CAD327) in Indonesia. We also offer the best price guarantee so you don't pay more.Book with Medical Departures for an affordable dermal filler cost in Indonesia.