You can turn the clock back with Botox in Thailand. This minimally invasive cosmetic treatment just takes a few minutes and is effective in reducing wrinkles on your face. You can go to amazing holiday destinations like Pattaya, Phuket, Koh Samui and Bangkok among others in Thailand and enjoy yourself.
How does botox work?
Botox is a neurotoxin that has been FDA approved for cosmetic use. It is injected into dynamic wrinkles that are caused by repeated muscle movements and works by paralyzing the muscles that cause frown lines, forehead lines and crow's feet and other deep wrinkles.
Apart from cosmetic treatments botox is also used for medical problems and helps with disorders like severe muscle spasms, eye problems, overactive bladder syndrome, migraines and even excessive sweating. Treatment may have to be repeated as the effects of botox are not permanent.
Which are the good clinics providing botox injections in Thailand?
At any of these holiday spots you will find numerous cosmetic clinics and even hospitals that offer Botox treatment. The important thing is to select the right one as the doctors who use Botox need to be highly qualified and experienced. Some of the high-quality clinics listed on Medical Departures' website are:
KTOP Clinic – this high quality cosmetic clinic is located in Bangkok and offers a wide range of cosmetic treatments as well as surgeries. They provide a number of anti-aging treatments - both minimally invasive and surgical - so you can definitely avail of more than one procedure if you need to.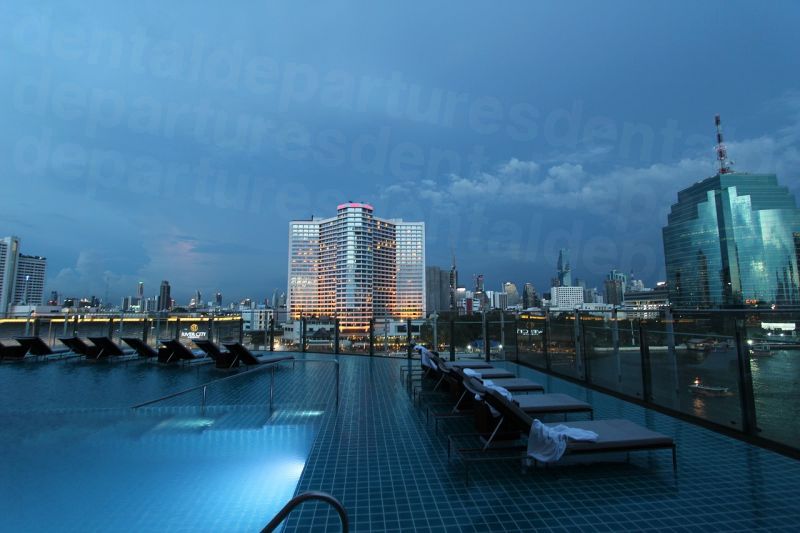 Nirunda International Aesthetic Centre – the clinic was started by a group of doctors who trained abroad, and caters to international clients from all over the globe. Whether you want plastic surgery or cosmetic treatments that require no downtime for your anti-aging and rejuvenating procedures, you can be sure of getting the care and treatment that you need here.
You will find a number of other quality-checked clinics located in Thailand on our website and you can book at any of them without any apprehensions.
What is the cost of Botox injections in Thailand?
The cost of Botox varies a great deal and depends on how much Botox the doctor needs to use. This, in turn, depends on how many wrinkles and what kind have to be treated. Botox is available at a per unit price. There are incidental expenses as well like the doctor's fees and others (if you need topical anesthesia for instance).
The price of botox injections in Thailand will be around AUD16 (NZD17, £9, €10, US$12.5, CAD16). The same will cost around AUD20 (NZD21, £12, €13, US$15, CAD20) per unit of botox in your home country. Since the cost of this and other cosmetic treatments is much less you can afford to spend some more money and get other treatments done at the same time.
Book with Medical Departures for this Botox in Thailand to help maintain your youthful looks.