A neck lift is used to remove sagging skin and fatty deposits in the neck that give you an ageing appearance. If you want a neck lift, Koh Samui is a great place to get it done. With its fabulous beaches, exotic location, tropical climate, Koh Samui is one of the top world destinations for the traveler. You can plan your holiday such that you spend a few days in exploring the region and getting in strenuous activities and, after the surgery, you can use the time to rest and recuperate in lush surroundings.
When do I need this surgery?
If you have vertical bands as well as horizontal creases on your neck, turkey wattles, excess skin, a jaw line that seems to have disappeared and fat deposits on the neck, then neck lift is of great help. Also called cervicoplasty or platysmaplasty, this surgery helps to improve the neck and jaw line and gives you a more youthful appearance.
It can be done as a standalone procedure or can be part of other surgeries like facelift, browplasty, eyelid surgery and other cosmetic surgeries. In case you only have fat deposits on the neck but good skin elasticity, your doctor may advise only liposuction, but for sagging skin and wrinkles only surgery will help. Do check out neck lift reviews to see what a difference this surgery can make and then you can decide for yourself whether or not it will help you.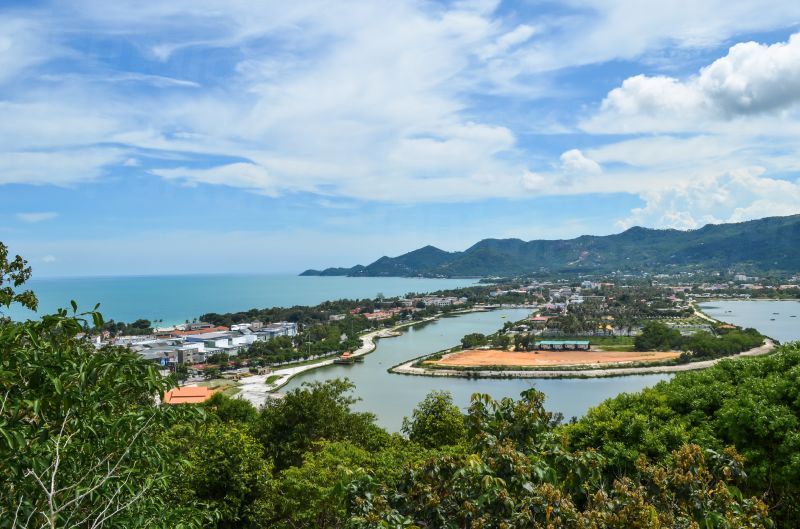 Medical Departures recommends Bangkok Hospital Samui
Bangkok Hospital Samui is a high quality medical facility that offers all kinds of medical and cosmetic treatments and surgeries. It is close to the beachfront and is reasonably priced as well. At Medical Departures, we have verified various aspects of the hospital, checked the qualifications of the doctors and the amenities available at the hospital.
A state of the art hospital, it offers free wi-fi and phone calls to the patients. If you are concerned about the quality of the hospital, don't be since it is JCI accredited. It is also the only ISO 9001:2000 certified hospital in the area. Neck lift in Koh Samui is very safe at this hospital.
Cost of neck lift
If you would like to get a neck lift (or any other cosmetic surgery) but price is a factor that is holding you back, then Thailand offers much lower prices than those that you would have to pay in western countries. Neck lift in this hospital is affordably priced. What would cost you AUS $14,478 (NZD $15,101) would cost only AUS $4,594 (NZD $4,790) in Koh Samui.
So even if you factor in the cost of travel, stay, entertainment and food expenses, you still stand to save a great deal. Don't forget we give you the best price guarantee – so you'll never pay more than you have to.
Book with Medical Departures for your neck lift in Koh Samui. You will find it affordable, have a great holiday and go back home feeling and looking better as well.