For a neck lift, Malaysia is a great place to go to. It has many tourist destinations you can go to in order to enjoy a holiday, it has top quality medical centers with all the latest facilities, it has highly qualified and experienced neck lift surgeons and it is reasonably priced as well. You can choose from places like Kuala Lumpur, Penang, Malacca, Selangor and others, depending on your interests.
How does a neck lift help you look younger?
Sometimes when your face and body are fine, it is the neck that shows visible signs of aging. This may be due to weight loss, aging or other reasons. Occasionally you have sagging and crepey skin or some people may have a fat neck with no chin definition. You can consider getting neck lift done as a standalone procedure if this is the only problem area you have. Go through neck lift before and after images that you can find on running an online search.
However, you may want to combine a neck lift in Malaysia along with other procedures like a facelift, brow lift, and eyelid surgery. Or you may want to combine it with other anti-aging cosmetic procedures like Botox and dermal fillers that will go a long way in making you look younger. With a smooth neck you will find you don't look so haggard and tired. When you see neck lift reviews that are positive, you will give serious consideration to this procedure.
Which are the top neck lift clinics in Malaysia?
Malaysia is a large country and you can find many hospitals and medical clinics in different parts. It may be difficult for you to select a place with top-notch neck lift surgeons working there. The ones recommended by Medical Departures include:
ARC Clinic – with different branches in KL, the clinic is popular for its wide range of plastic surgeries and cosmetic treatments.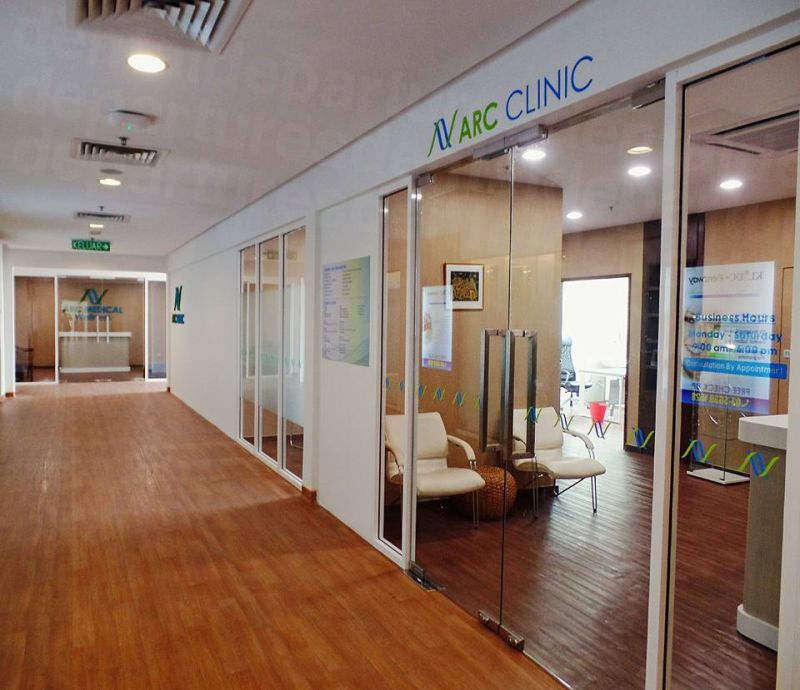 Beverly Wilshire Medical Centre – at this clinic you receive high quality care at ultra modern facilities. The clinic is headed by Dr. Nasir who has studied in western countries and has an FRCS from Edinburgh.
Leh Clinic – this clinic, located in George Town, Penang, is headed by Dr. Louis Leh. It is known for its range of esthetic procedures.
Amandrey Clinic –Dr. Lau Hee Sim heads this clinic located in Penang. You can avail of a full range of surgeries and treatments at this clinic that enhance your appearance.
What is the neck lift cost in Malaysia?
The neck lift cost in Malaysia is very affordable. In this country you can pay around AUD7,401 (NZD7,718, £4,354, €4,960, US$5,631 CAD7,284) for neck lift in Malaysia. In an advanced country you may pay approximately AUD14,109 (NZD14,714, £8,304, €8,304, US$10,735 CAD13,886). The cost savings from this surgery will more than cover the cost of your travel, stay, food and other expenses. Plus you get to have a holiday in another country.
Go to a top clinic for a neck lift in Malaysia and complete your booking via Medical Departures.