Kuala Lumpur, the capital of Malaysia, has numerous hospitals and cosmetic clinics that offer reasonably priced cosmetic surgeries and treatments. If you are worried about your neck lift cost, Kuala Lumpur is a great option. You save significantly on the cost of a neck lift, get high quality medical care and you also get to enjoy a holiday in a popular tourist destination.
When is a neck lift advisable?
When the neck shows signs of aging like wrinkles, bands or wattles, when you have sagging skin, when you have a thick neck with no definition, when you have multiple chins and jowls, you should consider a neck lift.
A neck lift gives good results particularly when your face looks comparatively young. If your face also looks aged, then you can consider getting neck lift done along with a facelift or other surgical procedures – or you can avail of minimally- invasive anti-aging treatment on the face by way of dermal fillers and botox.
Neck lift can be done with or without liposuction, which may be required to remove fat deposits. During the surgery, the muscles are tightened and the excess skin is cut away. The stitches are placed where they are virtually invisible (under the chin or behind the ears).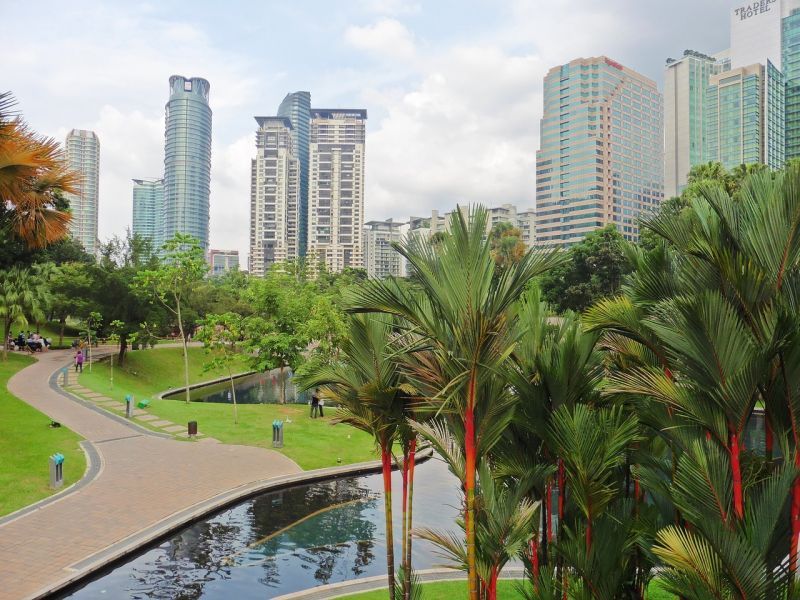 What do the neck lift reviews say?
If you go through neck lift reviews and see neck lift before and after pictures, you will see for yourself what you can expect post surgery. You will have a sleeker neck with greater definition and the wrinkles and sagging skin will disappear.
Some reviewers say that they love the results because they look up to 10 years younger and thinner - without having lost weight or done any other work. Most people are extremely happy with the results.
Neck lift cost in Kuala Lumpur
If you are looking for a neck lift, KL offers high-end clinics, and you need look no further than Arc Medical Group . With different branches located in KL, it is a full-service group that offers all kinds of esthetic surgeries and cosmetic procedures, performed by a team of highly-qualified surgeons. It has two plastic surgeons, an expert in rejuvenation & reconstruction and three consultant aesthetic doctors. The clinic is Medical Departures verified and has very good ratings as well from past patients. You can book without any apprehensions at Arc Medical Group for a neck lift in Kuala Lumpur.
The Beverley Wilshire Medical Centre is also a high-quality facility, with an internationally-renowned surgeon, Dr Nasir, and delivering excellent services to international patients.
The Neck lift cost in KL is very affordable: you can pay AU$7,401 (NZD7,718, £4,354, €4,960, US$5,631 CAD7,284) for this surgery in KL. In Australia and other advanced countries you can pay an average of around AU$14,109 (NZD14,714, £8,304, €8,304, US$10,735 CAD13,886). You save almost 50 percent by getting the surgery done in Kuala Lumpur and this will cover the cost of your travel, stay and other expenses.
With the best price guarantee Medical Departures is the right place to book for your neck lift surgery. The neck lift cost in Kuala Lumpur is affordable and you get to have an enjoyable holiday as well. Find out more about neck lifts in Kuala Lumpur from our Customer Care Team, or book your appointment online.