Whether a receding hairline or a bald patch, hair loss can have a seriously negative impact on your self-esteem. Luckily, this type of problem can be effectively treated with hair transplant surgery, so you need not keep living with it. While the high price might put you off in your home country of Australia or New Zealand, getting a hair transplant in Bangkok is a much more affordable alternative.
My name is Dr. Danai Thampibal , and as an experienced hair transplant surgeon, I am here to explain the ins and outs of a hair transplant, from details of the procedure to the results you can expect. I studied in South Korea, and now work at the BEQ Clinic in Siam Square One, Bangkok. Since becoming a practicing doctor in Thailand, hair transplant procedure has advanced to a stage where the results can be amazing.
My aim is to answer some of the questions my patients frequently ask, so you can be better informed about your condition and treatment. When you have finished reading this article, if there is anything you are not sure of, please get in touch with Medical Departures and we will do our best to provide you with an answer!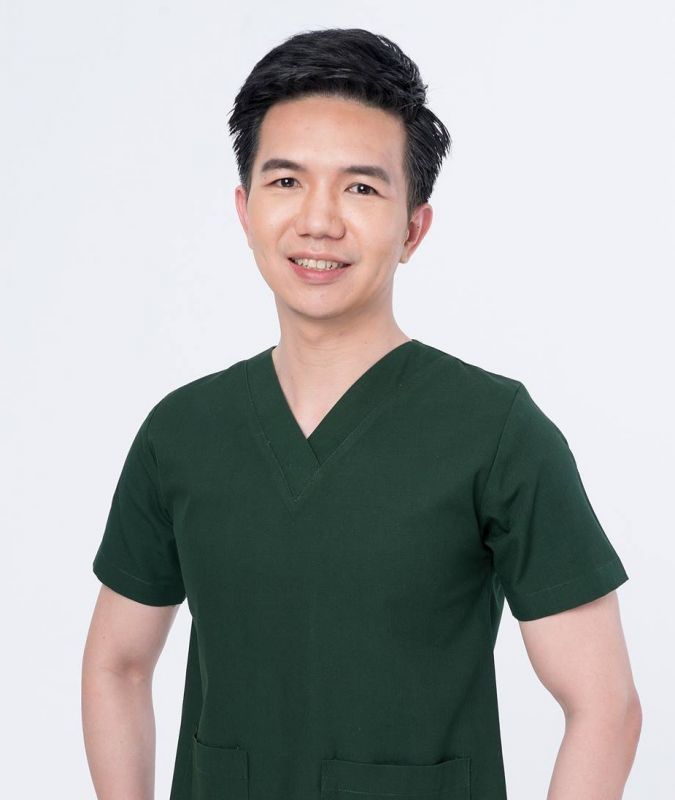 Why Are You Losing Your Hair?
Many patients wonder why they are losing their hair, and the truth is there are many different reasons why hair loss might affect you . For men, male pattern baldness is the number one cause, accounting for around 90% of cases, but there are other contributors to hair loss as well. Hormonal changes and imbalances can have a detrimental effect on your hair, with thyroid disorders a usual suspect for hair loss.
Certain medications—such as antidepressants, oral contraceptives, and beta-blockers—have been known to cause hair loss, and deficiencies in some vitamins and minerals can also contribute. Balding sometimes accompanies other medical conditions too, like diabetes, renal failure, and liver diseases. Even stress can cause you to bald!
Will a Hair Transplant Work for You?
If you have at least some healthy growing hair there is no reason why a hair transplant should not work for you. The extent of your baldness will need to be assessed ahead of surgery, and only then can we explain what results are possible. Your own hair follicles are essentially moved from one part of your head to another, so when you are already completely bald a hair transplant is not possible. However, mild to moderate baldness can be treated effectively with ongoing treatment.
How the Follicular Unit Extraction Hair Transplant Method Works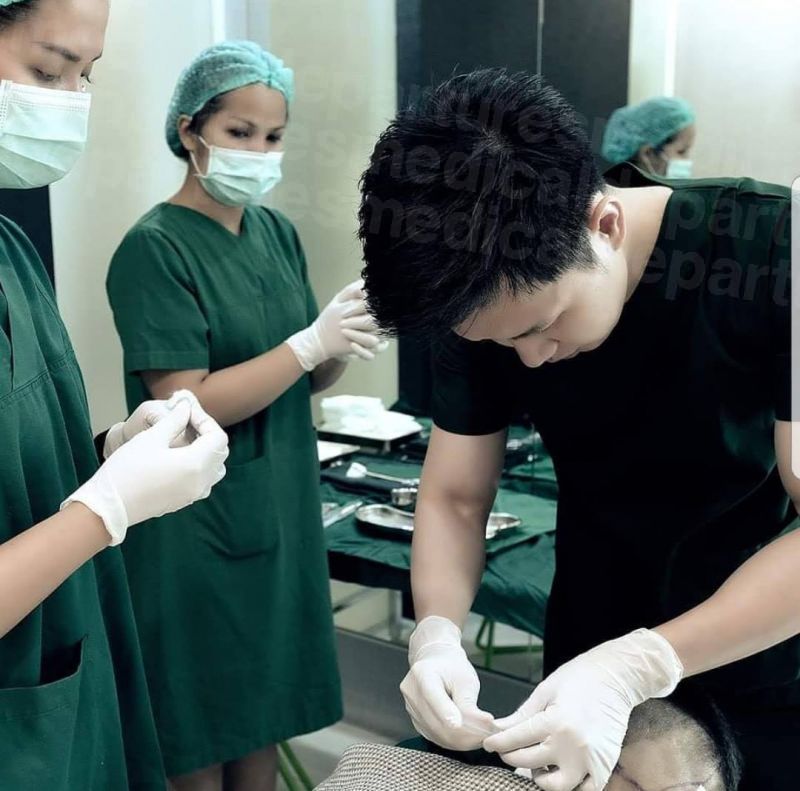 At the BEQ Clinic we specialise in Follicular Unit Extraction, often abbreviated to FUE. This modern hair transplant method improves upon the older procedure of Follicular Unit Transplantation (FUT). Instead of a strip of your scalp being removed to create grafts, a specialised punch is used to extract individual follicular units with minimal damage to your skin. These follicular units can then be placed into the area of your scalp affected by balding.
The big advantage of FUE over FUT is that it causes very little scarring, as part of your scalp does not have to cut away. The only real downside to the FUE method is that it can take longer than FUT, because all the follicular units have to be taken out individually. How long your entire hair transplant treatment will take depends on how much hair needs to extracted and replanted, and we can only give you an estimate once you have been assessed.
The Risks Involved with a FUE Hair Transplant
Hair transplant surgery carries very few associated risks; as a minor surgical procedure, you have little to worry about. The FUE method manages to reduce the chances of infection compared to FUT. With no strip of scalp being removed, there is no wound to stitch up and keep clean. Infection can still occur in the small holes left behind after follicular extraction but this is rare. Sometimes the new grafts can cause irritation as they settle, and itchiness can be an uncomfortable symptom of the healing process, but these issues will pass in time.
Recovering After a Hair Transplant
Because you can expect some swelling and tenderness on your scalp after surgery, anti-inflammatories and antibiotics are sometimes prescribed along with painkillers. The small puncture holes left by the removed follicles heal within a few days, and after around ten days the only sign of surgery are tiny white dots over your head which are effectively camouflaged by your hair that surrounds them.
Your newly transplanted hair will fall out a few weeks after the date of treatment, but do not worry because it will grow back. Within a few months of your surgery date, you should begin to notice new hairs growing from the transplanted follicles.
Getting Your Hair Transplant at the BEQ Clinic in Bangkok

At the BEQ Clinic , we charge between $1,998 and $6,628 for a hair transplant. The prices vary in line with the amount of hair that needs to be transplanted to achieve your desired results. Besides your scalp, we can also carry out hair transplants to restore your beard and sideburns. Our past patients have been satisfied with the results we achieved for them, and you can read plenty of reviews here at Medical Departures.
Hair transplant prices in Bangkok are competitive among clinics across the city, which helps to keep them a fraction of what you can expect to pay in Sydney, Melbourne, Auckland, or Wellington. You can really cut the expense of a hair transplant in Thailand , so arrange an appointment with us to take the next step towards a new head of hair!
We also have another branch in Bangkok, BEQ Clinic in Silom
Sources:
1. What is Involved in a Hair Transplant in Thailand. Medical Mingle. http://www.medicalmingle.com/healthynews/blog/2018/07/16/what_is_involved_in_a_hair_transplant_in_thailand
2. Why is My Hair Falling Out? Anna Schaefer. Healthline. https://www.healthline.com/health/beauty-skin-care/why-is-my-hair-falling-out
3. Hair Transplant Surgery. Better Health Channel. https://www.betterhealth.vic.gov.au/health/ConditionsAndTreatments/hair-transplant-surgery
4. Cut the Expense of a Hair Transplant in Thailand. Male Health Hub.
http://malehealthhub.com/cut-the-expense-of-a-hair-transplant-in-thailand-and-no-bull/