Keeping yourself looking young and beautiful does not come cheap in Australia, with clinics in Sydney, Melbourne, Brisbane, and Perth charging the highest prices for anti-aging treatments across the entire country. Luckily, you can hop on a direct flight to Bali from any of these cities, and enjoy a huge discount on a wide range of the latest cosmetic procedures.
Treatments like Botox® and dermal fillers require regular injections to maintain results, so if you are struggling to afford ongoing appointments at your local clinic, you might consider a trip abroad. Treatment at a Bali clinic costs less than in Australia because operations costs, wages, and other business overheads are lower, not because the quality of care is lower.
At Bali's best facilities, you can expect modern clinics with an impeccable standard of hygiene, staffed by fully-qualified doctors and clinicians who speak fluent English. All the treatments you expect from a clinic back home are also available in Bali because the latest medical equipment and supplies are imported from all over the world.
Medical tourism and luxury healthcare are well-established in Bal i, with thousands of international patients visiting the island for affordable medical and dental care every month. To give you an idea of the difference in price between Australian and Balinese clinics, check out the comparisons below. We have covered five of the most popular Bali cosmetic treatments commonly available at clinics across the island, so keep reading to see just how much you could save!
Lip Fillers
A couple of the things to know about lip fillers are that they are administered by injection, and you can get them in both permanent and temporary varieties. If you have never had lip fillers before, a good place to start is with a temporary hyaluronic acid filler, designed to make your lips appear lifted and fuller. If for any reason you want your lips to return to the way they were before, a quick injection of an enzyme called hyaluronidase will neutralise the hyaluronic acid.
For lip fillers, Bali offers discounts of over 50% when compared to Australia. Walk into any Australian beauty clinic and you can expect to pay around $800 for lip fillers, but the usual price for this treatment at a Bali clinic is just $350.
Microdermabrasion
A nonsurgical and minimally invasive cosmetic designed to rejuvenate your skin, microdermabrasion is a treatment that requires little to no preparation . It works by gently sanding away your thick top layer of outer skin, removing dead skin cells in the process. The result is skin that looks fresh, renewed, and younger. Many people choose to have microdermabrasion because it helps to diminish the appearance of wrinkles, brown spots, and skin damage caused by the sun.
A common misconception persists that microdermabrasion is an anti-aging treatment used solely for the face, but it can be used over your entire body. The average price for microdermabrasion at clinics across Australia is around $260, whereas at an aesthetic clinic in Bali the price plummets to roughly $40. That's an impressive saving of 80%!
Chemical Peel
Another way to renew your skin is with a chemical peel , a treatment used solely for the face, neck, and hands. By applying a special chemical solution to your skin, the old outer layer will effectively peel off and leave you with a fresh smooth new layer of skin. Not only does a chemical peel improve the feel and look of your skin, but it is also great at reducing the fine lines that appear around your mouth and eyes as you get older.
Visit a cosmetic clinic in Queensland, New South Wales, or any other Australian state and you will pay an average of $270 for a chemical peel. Now compare this to the average price for chemical peel treatment in Bali, which comes to $30. A total difference of $240, saving you more than 80% off the Australian price.
Botox
Reducing the appearance of wrinkles, Crow's feet, and frown lines can be done quickly and effectively with Botox. It is a surprising fact that the active ingredient of Botox, botulinum toxin, is one of the most poisonous substances known to man. However, the amount used in Botox injections is completely harmless.
This treatment works by paralyzing the muscles on your face, specifically the muscles responsible for causing creases in your skin. Once they are completely relaxed the common lines you would usually see begin to disappear, with the full results visible between one to three days after your injections.
Botox continues to be one of the most popular ways to achieve a more youthful appearance across the world. In Bali, Botox costs around $10 per unit , but in Australia the average price is $20, so you could halve your Botox bill by having your injections at a Balinese clinic.
Three Highly-Rated Balinese Cosmetic Clinics to Consider
Expect no shortage of high-quality cosmetic clinics in Bali, but as with anywhere in the world, some are better than others. To point you in the right direction, we have selected a handful of Bali clinics that go above and beyond to help international patients. Expect English-speaking staff, excellent customer service, and a high standard of care from all of them.
First, we have the Miracle Aesthetic Clinic Kuta , a new branch of the well-established Miracle Aesthetic Clinic group that operates facilities all over the island. The group opened their first clinic over 20 years ago, and have helped pave the way for Bali to become a medical tourism hotspot. The Kuta branch may have not been open long, but it scores a full 5-star rating for patient satisfaction.
Another excellent choice for the latest cosmetic treatments is Vietura Bali , located in the upmarket town of Nusa Dua. The lead doctor here is Dr. Mary Jane Torres, a member of the Italian Society of Aesthetic Medicine and Surgery. This clinic is located within the Sofitel Bali Nusa Dua Beach Resort, so you can also stay on the premises and enjoy a sea view from your room after your treatment.
Next up is Rejuvie Aesthetic & Anti-Aging, a top-rated Kuta cosmetic clinic that is also a Medical Departures Global Patients' Choice Award winner. Over 100 verified past patients have left reviews of the treatment they received here, which provides an interesting insight into just how great the quality of care is. The talented Dr. Edo Suweta specialises in anti-aging treatments and has a diploma from the American Academy of Aesthetic Medicine.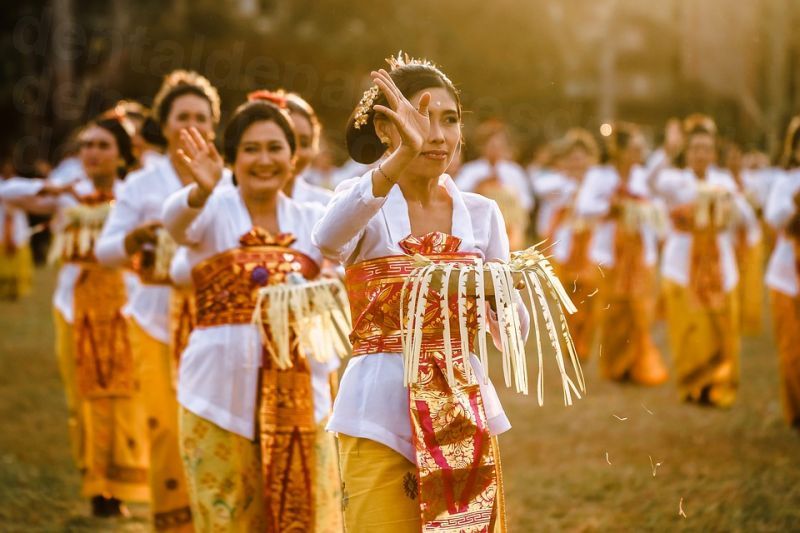 Book Your Cosmetic Treatments in Bali Today at Medical Departures
Whichever Bali clinic you decide to visit, whether it is Miracle Aesthetic Clinic Kuta, Vietura Bali, Rejuvie Aesthetic & Anti-Aging, or any other, booking your treatment is simple with Medical Departures. You can use our online appointment scheduler on your smartphone, tablet, or computer, at any time of the day or night. Just pick your clinic and a convenient time and date, then leave us your contact details and we will get straight back to you with an appointment confirmation.
If for any reason you need to change the details of your appointment, you can do so for free at any point up to one day before your scheduled visit. You can also cancel your appointment without incurring a charge provided you give us 24 hour's notice. Another perk of booking your treatment with Medical Departures is that you will be covered by our Best Price Guarantee!
If you have any questions about having cosmetic treatments in Bali, please give our Customer Care Team a call. They will be able to provide you with expert advice and also assist you in making a booking.
Sources:
Medical Tourism and Luxury Healthcare Set to Take Off in Bali. Gapura Bali. 1 August 2018. https://www.gapurabali.com/news/2018/08/01/medical-tourism-and-luxury-healthcare-set-take-bali/1533088542
Shunatona, Brooke. 20 Things You Should Know Before Getting Lip Injections. Cosmopolitan. 22 March 2019. https://www.cosmopolitan.com/style-beauty/beauty/advice/a41046/lip-injection-facts/
Wisco, Lucie. What Is Microdermabrasion? Healthline. 27 September 2017. https://www.healthline.com/health/microdermabrasion
Jaliman, Debra, MD. Chemical Peel: Purpose, Procedure, Risks, Results. WebMD. 8 June 2017. https://www.webmd.com/beauty/cosmetic-procedures-chemical-peel-treatments
Nichols, Hannah. Everything you need to know about Botox. Medical News Today. 15 August 2017. https://www.medicalnewstoday.com/articles/158647.php