Looking at affordable locations to get rid of your eye bags? Tijuana may be just the ticket.
Tired of puffy eyes, eyebags or saggy skin under your eyes that make you look older than you are? Eyelid surgery could be the solution! Medically known as blepharoplasty, eyelid surgery is performed in many countries all over the world. However, just like any cosmetic procedure, the cost of care associated with eyelid surgery tends to be a deterrent for many. Luckily, Medical Departures guarantees the cheapest prices when it comes to an eyelid surgery cost. Tijuana clinics are among our top recommendations in terms of quality of care, accessibility and overseas eyelid surgery prices.
Ricardo Vega Montiel's Clinic
A great eyelid surgery clinic in Tijuana is Dr. Ricardo Vega Montiel's clinic. Located at Blvd. Agua Caliente 4558, Centro Medico CM3 Col.Aviación, Tijuana, Baja California, 22014, the clinic offers a wide variety of cosmetic services, including eyelid surgery. Dr. Montiel has 17 years of experience that he brings to the field, ensuring that his patients, both local and international, receive high quality care at the lowest affordable cost. For eyelid surgery, his prices start at USD 1,400 (CAD 1,890) compared to USD 6,318 ( CAD 8,528) which are the estimate prices you'd otherwise pay in the USA and Canada for the same procedure.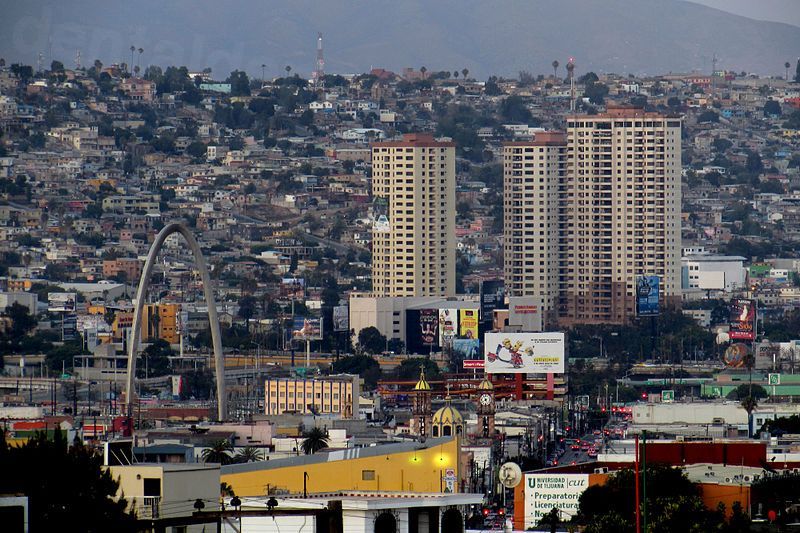 Molding Cosmetic Surgery Center
The Molding Cosmetic Surgery Center was founded in 1996 by Dr. José Martínez to health patients achieve optimal health through weight management and personal care. Today, the clinic provides a comprehensive array of cosmetic services for both local and international patients, taking its mission further and creating more satisfied patients along the way. Eyelid surgery review from Medical Departures patients who went to the Molding Cosmetic Surgery Center indicates that one of the striking features that they appreciate was the fact that the staff was knowledgeable, professional and provided great attention and good service. On top of that, patients were uniformly satisfied with their postoperative course and their eyelid surgery results. And if that is not reason enough for you to choose the Molding Cosmetic Surgery Center for your blepharoplasty, then consider the fact that the cost is 6 times cheaper than the USA price (USD 1,725 in Tijuana vs USD 6,318) and 4 times cheaper than the Canada price (CAD 2,328 vs CAD 8,528).
Dr. Isabel Balza Mirabal's Clinic
Dr. Isabel's clinic is located on the 8th floor of the hospital Angeles (8th Floor, Office #805 Av. Paseos de los Héroes #10999). The clinic specializes in cosmetic procedures such as breast surgery, tummy tucks, mommy makeovers and facial surgeries, including blepharoplasty. The fact that the hospital where the clinic is located is close to the San Diego airport, makes it even more convenient for patients coming from the US border, to travel to the clinic and travel back home. But that is not the only advantage provided by Dr. Isabel Balza Mirabal's clinic . Her eyelid surgery prices are also considerably cheaper than the USA and Canada average (USD 1,900 vs USD 6,318 in the USA, and CAD 2,565 vc CAD 8,528 in Canada).
Why pay for twice the amount when you can save tremendously on your eyelid surgery cost? Tijuana cosmetic clinics are the solutions you've been longing for. With Medical Departures, you will never have to cry over exorbitant eyelid surgery prices again. Check out our clinic listings for eyelid surgery in Tijuana, or get in touch with Customer Care.