As Thailand continues to become a bigger destination for medical tourists, an increasing number from Australia and New Zealand come to this region for hair transplant. Where do you think a lot of these people go for a FUE hair transplant? Thailand! Cost of the procedure here is quite attractive, and you can have a holiday at the same time.
So what is the FUE hair transplant price? It just starts from only AUD $4 (NZD $4.2) per graft. Let's look at some of the hospitals in Thailand that you should consider for a reliable hair transplant procedure.
Yanhee Hospital
Operating since 1984, Yanhee is one of the best reputed hospitals in the country. With 400 beds spread across 15 floors, the hospital also has a staff of 150 doctors and some 800 nurses to care for the large number of patients who come here. Yanhee Hospital also holds a JCI accreditation.
Bangkok Hospital, Phuket
A multi-specialty hospital in Phuket, the Bangkok Hospital provides a wide range of medical procedures and services. They even maintain a very helpful Center for International Patients that offers services such as transportation, embassy assistance and interpretation. If you need a hair transplant, you will not regret your decision to visit this hospital.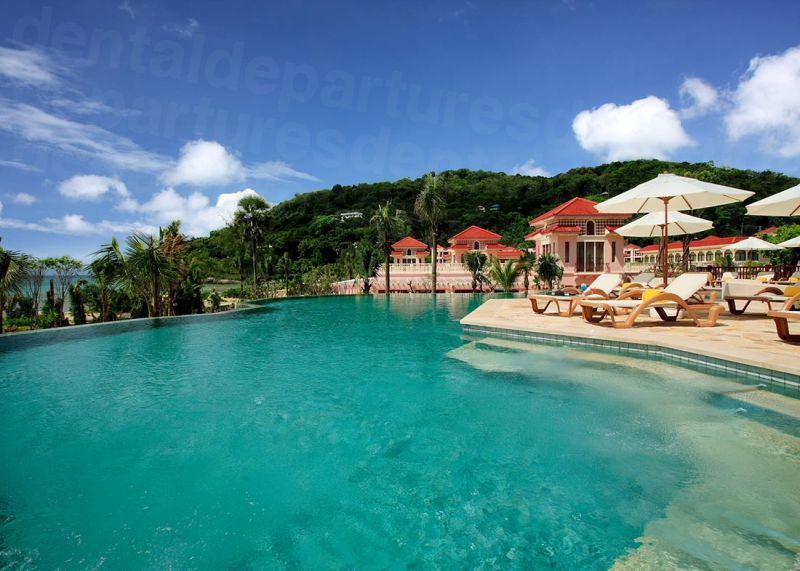 Vplast Clinic, Pattaya
Located in the Chonburi Province, Vplast Clinic has made a name for itself, pleasing clients ever since it opened its doors back in 2001. They have a well-trained team of 8 surgeons, supported by a staff of 20 professionals. This highly-qualified, multi-lingual team works together to deliver a hassle free experience for people looking for a hair transplant.
Apex Profound Beauty Clinic
The first Apex Clinic opened in 1991. Since then, the clinic has been helping people look and feel younger through various cosmetic procedures. Hair transplant is one of them, so you should definitely check out this clinic if a hair transplant is on your mind. Dr. Nantapat Supapannachart, who is a specialist cosmetic dermatologist, laid the foundation of these clinics. So rest assured you'll be in good hands here.
Sib Clinic
This chain of clinics is spread across Bangkok, providing a variety of cosmetic treatments. The team at this clinic takes pride in its ability to deliver innovative treatments in a relaxing environment. This is something you will see in the best clinics in the region. In addition to hair transplant, Sib also offer hair removal services so you can get almost anything related to your hair treated at this facility.
Siam Laser Clinic
A ground-breaking holistic skin care clinic, the Siam Laser Clinic offers a wide range of cosmetic and beauty treatments. This is one of the best places to get the minimally invasive FUE hair transplant procedure for natural-looking results. Plus they also offer VIP suites if you are big on privacy, providing a private living zone, Jacuzzi and personal support staff.
It's also a good idea to look at some pictures of an FUE hair transplant. Before and after shots in particular are very helpful. So, where would you like to go for a FUE hair transplant? Thailand? Cost isn't an issue as you can see. Neither is the quality of services so you can go to Thailand for a hair transplant while enjoying a short vacation.