Medical Departures received this enquiry recently:
"I'm a single mom of four and need lipo desperately. But I am not sure I have enough cash on hand. Any suggestions".
We answered:
"Liposuction Phuket cost is low compared to your home country. You can make a saving of over 60%, with plenty left over for your accommodation and travel".
Although everyone wants to look good, people interested in tourism and outdoor activities are more conscious about their shape and looks. They maintain their health and figure by proper diet and exercise. If you are one of those self-conscious people who have gradually started to get bulky despite regular exercise then you can get cheap liposuction in Phuket.
It's a sad fact that fats start accumulating on some parts of our bodies and becomes out of control no matter how hard we may try to stop it. The fat cells gathering on some parts of the body are indifferent to work-out moves and the only way to get rid of them is a medical procedure. After low cost liposuction treatment in Phuket you'll be able to enjoy the hustle and bustle of the beach and city with regained confidence and a new figure after a few days of initial recovery.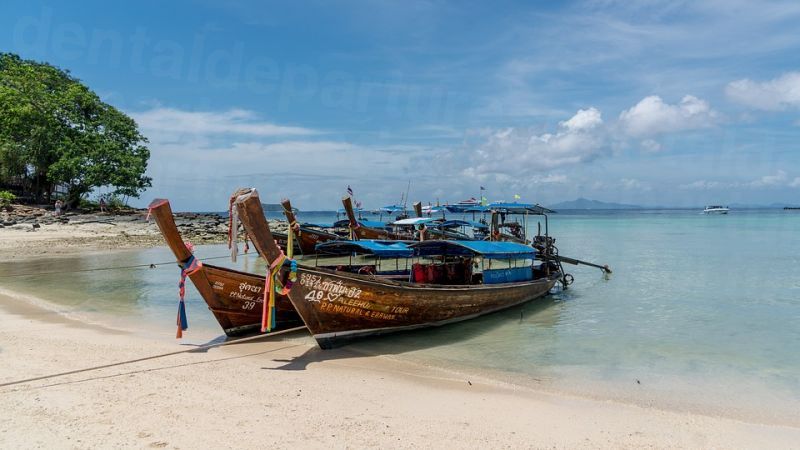 Thailand is renowned for its affordable plastic surgery services, and cheap Liposuction in Phuket is an ideal match. The medical clinics referred by Medical Departures are highly capable of treating your unwanted fats, and the soothing warm wind from the Andaman Sea can expedite your recovery after the treatment. This is just one of the reasons why many foreigners come to Phuket every year for cosmetic makeovers.
Moreover, the Liposuction Phuket cost is hard to match. The rates are typically a third of Australia, New Zealand, Europe or the US, and the medical facilities are first-class. For example, the Liposuction price in Phuket is around US$2,200 (c. AUD$3,000), compared with AUD$12,600 in Australia, and US$6,000 in USA.
We work with our global medical providers to get the best medical rates possible. And we're sure they're the lowest prices you'll find. We want you to pay the lowest possible liposuction price in Phuket for quality global medical care: that's our business. Should you find your Liposuction procedure, with the same clinic, with the same dates at a lower rate on the internet after you have booked, we'll match it with our best price guarantee . And, Medical Departures' finance partners will help you get the medical care you need today at competitive interest rates.
Providing you go to a reputable hospital, your Laser Liposuction will be just as successful as if you had it done at home. Medical Departures work only with reputable, verified hospitals, performing quality-checks, including virtual tours and real patient reviews. Therefore, you can make an appointment with confidence for your treatment.
Ready to book for your liposuction in Phuket ? Ccontact our Customer Care Team if you'd like to know more of if you have any questions on liposuction Phuket costs.
Or, please request a personalized quote, free of charge.