Looking to alter your breast size or shape? Want to combine top-notch, breast enhancement surgery in one of Thailand's most exotic locations? Find, choose and book a quality-checked surgeon with Medical Departures and save more than 50% on breast augmentation procedures in Phuket.
Save hundreds on breast augmentation in Phuket for a first-class cosmetic experience in modern, comfortable surroundings. Expect superior levels of surgical care, carried out by highly-skilled specialists at significantly prices compared to home.
Blending ancient dynasties with golden shorelines, an ingrained service culture and an outstanding tourism sector, Phuket is one of the world's go-to medical tourism destinations.
Why Choose Phuket For Breast Augmentation Surgery?
Many cross-border and international patients visit Phuket due to convenience, quality of care and price. Low-cost, top-quality breast enlargement surgery is at your fingertips with a plethora of non-stop flights of less than 12 hours from Sydney or Auckland.
Thailand's exceptional healthcare system boasts more than 60 JCI-accredited hospitals and clinics (the most of any Southeastern Asia country) with rigorously-trained doctors providing leading quality healthcare, specifically catering to individual patients' needs.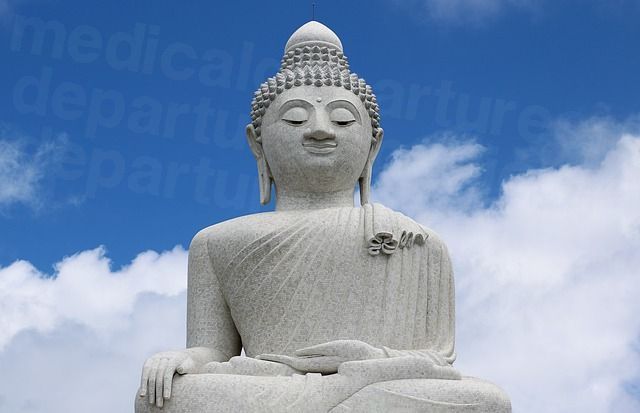 Medical expertise is unrivalled, boasting cutting-edge technology, contemporary interiors and bilingual staff, making breast enlargement patients feel at ease. This feeling of ultimate relaxation continues post-treatment where patients can relax and recuperate at an array of indulgent spa resorts and ultra-luxurious hotels in Phuket.
Clinics in Phuket—Overview
Adhering to our high standards, Medical Departures background-checks each clinic in Phuket before allowing it to appear on our site—from stringent hygiene to quality standards, memberships and accreditations, helping to ensure the best patient experience and clinical outcome from beginning to end.
The more informed you are about breast augmentation clinics in Phuket, the greater your opportunity to discover your ideal surgeon. Check our trusted patient cases, view maps and compare rates for incredible deals. Notable clinics include Apex Profound Beauty Clinic , Phuket Plastic Surgery Institute and Jungceylon Plastic Surgery Clinic ,
How Much Can I Save on Breast Augmentation Surgery Compared to Home?
Save more than 50% off breast augmentation surgery in Phuket.
Breast augmentation surgery price in Australia: $16,500 AUD

Breast augmentation surgery in Phuket: $5,000
Why Phuket?
Attracted to an exotic seaside location, value for money and top-quality cosmetic care, more and more breast augmentation patients are turning to Phuket.
Steeped in heritage, Thailand's largest island is home to lush terrain and an array of golden, sandy beaches. Breast augmentation patients can discover some of Thailand's most glorious beaches here, offering azure waters, scuba-diving, elephant safaris, rubber plantations, sea kayak excursions and a host of sapphire-coloured lagoons.
Phuket has its share of world-renowned Thai cuisine and seafood as well as a thriving restaurant scene, where all palates are well-catered to. Phuket Boat Lagoon and the Royal Phuket Marina are situated around seven miles away, bursting with numerous fine-dining choices.
You can also shop at JungCeylon Mall or head to Phuket's narrow streets, lined with upmarket stores, dining options and contemporary art galleries.
Staying in Phuket
Abundant lodging choices await you when visiting Phuket with a wealth of value-friendly selections from budget-friendly hostels to indulgent spa-resorts to stylish 5-star hotels.
How Do I Book Breast Augmentation in Phuket?
Find, choose and book a quality-assured breast augmentation surgeon in Phuket today. Uncover exclusive discounts for first-rate, clinical care at the lowest rates—guaranteed. See below to make your appointment or contact our Customer Care Team , available 24/7 to discuss your plans for breast augmentation in Phuket.