If you need help picking a double eyelid surgery clinic, then you have come to the right place. Many people are interested in the affordable double eyelid surgery price in Phuket. However, there are many other factors you should take into account when selecting a clinic. Let's find out what they are.
1. Make Sure Its Modern
A good clinic should be a modern facility with the latest medical technology. Don't settle for any less. Luckily, Phuket has many state-of-the-art clinics available.
2. Confirm The Surgeons Are Experienced And Qualified
The surgeon you select should have top Thai qualifications. International qualifications are a bonus. They should also have a good amount of experience (at least five years).
The handy thing about our website is that we have bios of all our recommended surgeons. These list all their qualifications and tell how many years of experience they have.
3. Check That The Prices Are Competitive
Even the best clinics should still offer competitive prices, especially when compared to what you would pay in your home country. Phuket's low cost of living means clinics can operate with very low overhead expenses, meaning they can offer these low costs. Have a look at our price guide below to see what you should expect to pay.
| | | | |
| --- | --- | --- | --- |
| | Price in Australia (AUD) | Price in Phuket (AUD) | Saving (AUD) |
| Double Eyelid Surgery | $8,400 | $1,400 | $7,000 |
| | | | |
| --- | --- | --- | --- |
| | Price in New Zealand (NZD) | Price in Phuket (NZD) | Saving (NZD) |
| Double Eyelid Surgery | $9,000 | $1,500 | $7,500 |
4. Read Reviews
The best determiner of the quality of a clinic is its previous patients. So, why not read what they have to say? There are numerous reviews online about Phuket clinics. You can also see them on our website, as all our clinics' pages have a review section.
5. Check Photos Of Their Work
Many clinics display photos of their work. You can look online, including on our website, to see double eyelid surgery before and after photos. Phuket's surgeons are proud of their work and not afraid to display it for the world to see.
6. Have A Look At The Clinics On Our Website
There are many excellent clinics on our website, so why not consider one of them. For eyelid surgery in Phuket, we recommend the Jungceylon Plastic Surgery Clinic. This has passed our extensive verification process and meets our high standards.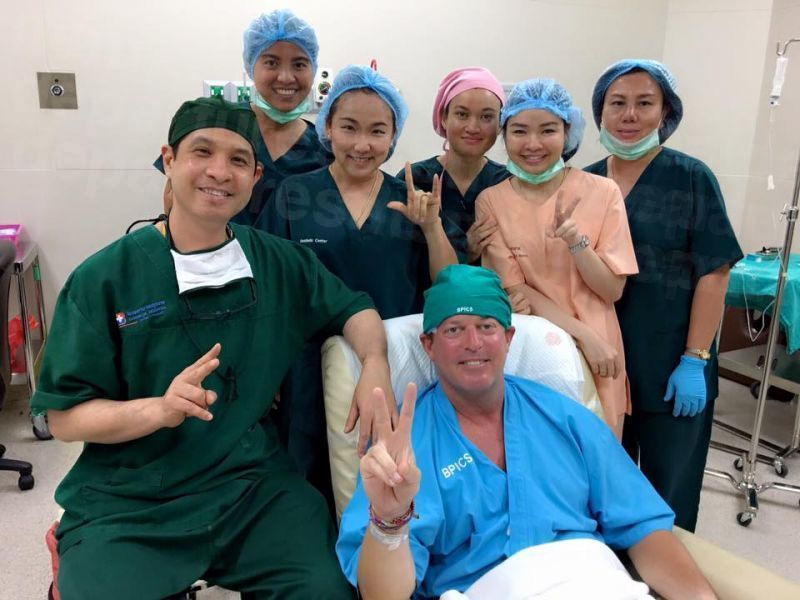 7. Don't Forget To Book A Consultation
When you have finished your research and decided on a clinic, make sure you follow through and book a consultation. If you select one of our clinics, then you can do it directly through our website. Just navigate to the clinic's page and select the big "book consultation" button at the top of the page.
Conclusion
Hopefully, this information has been beneficial to you. We want you to pick a great clinic so that you can take advantage of the low double eyelid surgery price in Phuket. This way you will be able to get world-class surgery while also saving thousands.